Paris has always had a strange allure that pulls even the most dazzling stars and filmmakers to capture and utilize the city's landscape. Its beauty is intrinsic and indefinable, but it does the job of tugging at the heartstrings with promises or romance and adventure.
Filmmakers chose Paris as their backdrop time and again, and not just for its beauty or too-perfect architecture, but for its spirit and essence that wanders into every inch of every frame and awakens a longing for la vie en rose. When the city itself becomes the main character, it is natural for the audience to get captivated and feel what it is to be the protagonist treading her stunning streets.
Related: The Most Famous Early French Silent Films
The perfect movies understand how to showcase the city's innate charm and magnificence. And when you watch these films, you can almost hear the whisper of shutters on the Seine, smell the scent of fresh-baked baguettes and croissants, feel the warm breeze on a midnight lovers' stroll. Paris has the ability to cast a spell on you, until you're bewitched within your bones.
As for films, they don't just whisk the magic of the City of Lights. They paint an unforgettable picture of its deep sorrows and wandering dreams, meandering romance and restless beauty. Yet, at their core, they're filled with a deep sense of emotion that inspires wonder and yearning. Without wasting a minute, let's transport ourselves to a city we long to visit, through film.
20
An American In Paris (1951)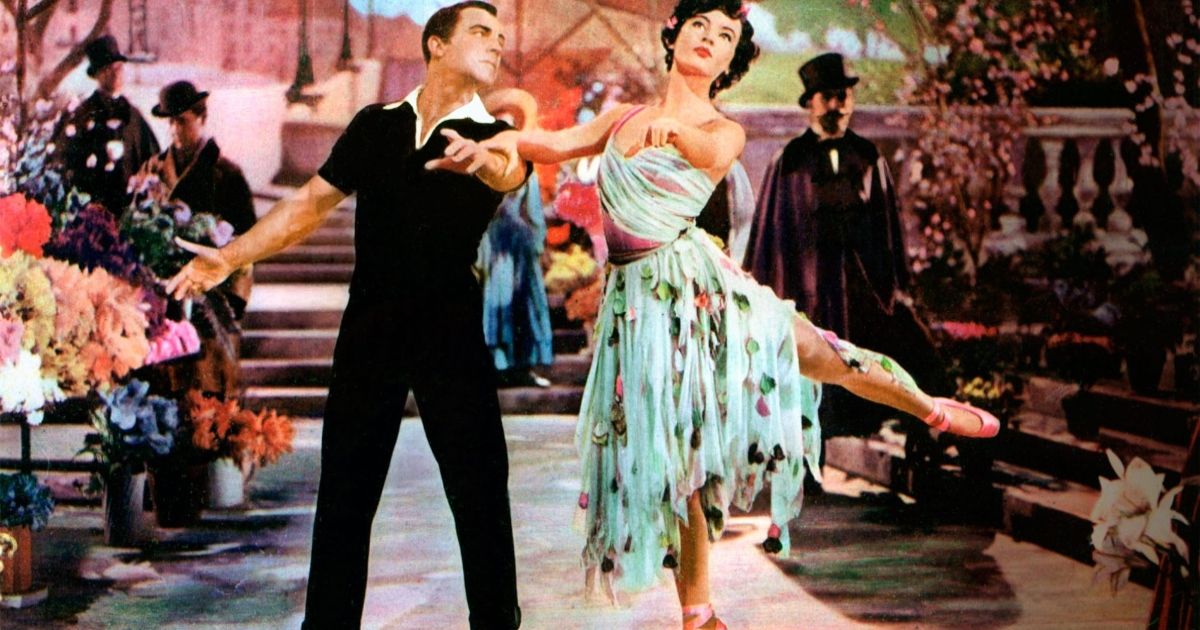 Jerry Mulligan is a war veteran and an American expatriate artist living in Paris to follow his dream of becoming a painter. But soon, he finds himself torn between two women – Lise Bouvier, a struggling French singer, and Milo Roberts, a society woman who takes a keen interest in his art and more. An American In Paris has all the charm of its title and the ability to transport you to 1950s Paris and fill your heart with its fascinating musical numbers. The movie is a colorful tribute to the city and its penchant for tug-at-your-heartstrings romance.
From glittering ballrooms to cozy cafés and the dazzling satellite streets of Montmartre, the film puls all stops. Moreover, Gene Kelly is mesmerizing as Mulligan as he paints a Paris so profoundly romantic it seems plucked straight out of a dream.
19
Breathless (1960)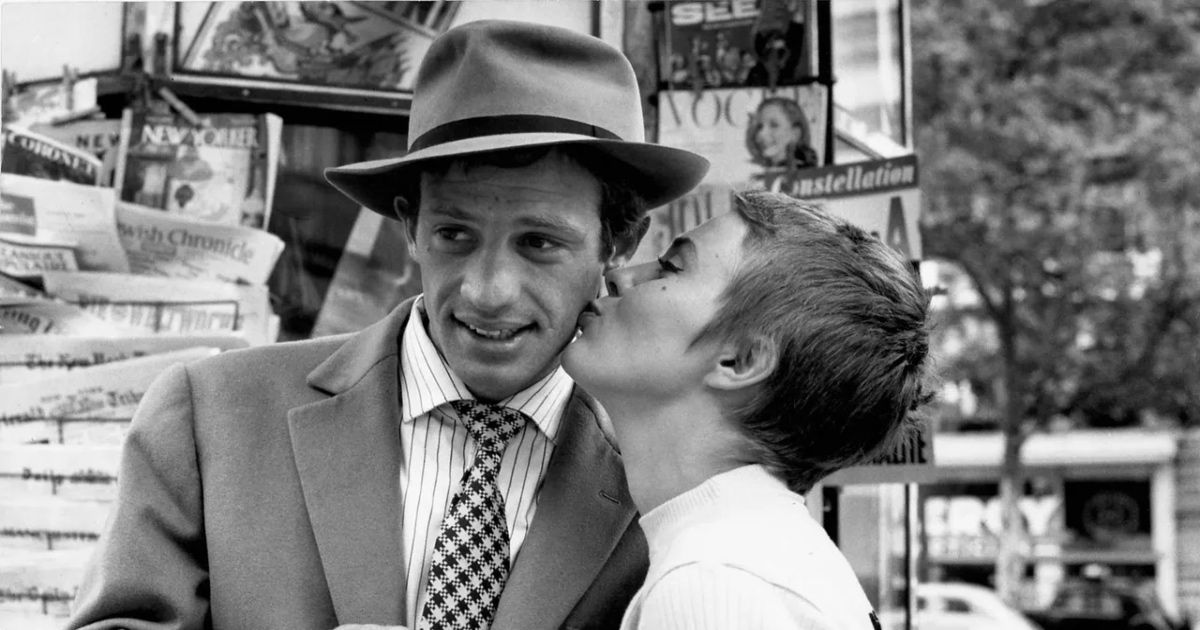 Marked notably as one of the best French movies ever made, Breathless introduced the generation to Paris in a fresh light. The French New Wave classic follows Michel, a rebellious thief who lives on the run. When he murders a policeman, he flees to a city that becomes both his playground and his prison. There, he tries to convince his love Patricia to run away with him. Jean-Paul Belmondo clearly is the showstopper with his bad-boy charm and sweep-you-off-your-feet rapture.
As for Jean-Luc Godard, he has sketched his love for the city in a realistic way, like it's a character. We see every alleyway, every cafe, and every boulevard in a series of hasty shots, with restless and fleeting jump shits. If Breathless doesn't make you want to pack your bags and fly to Paris, what will?
18
Jules And Jim (1962)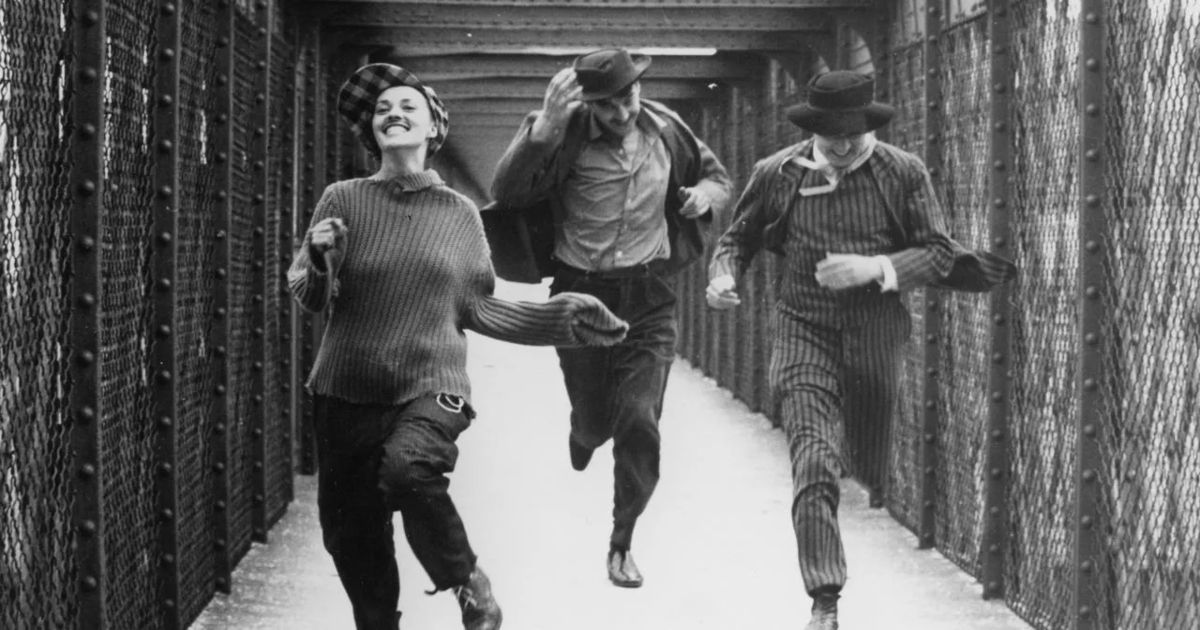 Another gorgeous French New Wave romance, Jules and Jim is the story of two men entwined in a love triangle. Jules is a shy Austrian author and Jim is a Parisian writer. Both the friends are in love with the same woman, Catharine. Set against the backdrop of World War I, the Roaring Twenties, and the looming threat of World War II, we see Paris transform and the three face insurmountable challenges.
Director François Truffaut handles every decade with a melancholic grace. The movie shows a different side of Paris. In its dreamy, wistful state, the city's beauty is almost brutal and haunting. Besides, it's really the innocence of young love and the passion that is born with chasing the one you think you want, and how they slip away when you least expect it.
17
Three Colors: Blue (1993)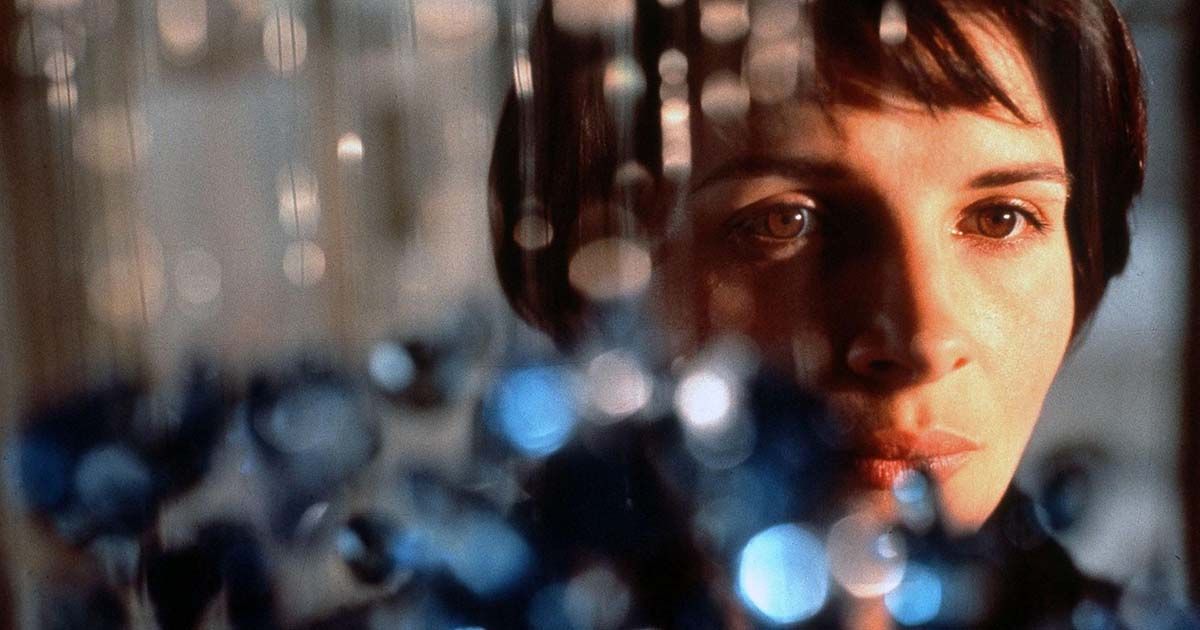 This moving, metaphoric tale of love and grief, directed by Krzysztof Kieślowski, follows Julie, a woman so profoundly lost she has forgotten how to perform basic human interactions. After a car accident that took the life of her husband and young son, she decides to isolate herself and avoid her pain. But Kieślowski's Paris embraces solitude rather than smother it. Pushing herself to step out, Julie finally reconnects with an old friend Olivier who has been in love with her for as long as he can remember.
Three Colours: Blue is the first movie in a trilogy that paints Paris in a poetic hue of anger, forgiveness, meaning, and desperation. The movie is heartbreaking, with shots of longing and silent whispers waiting to turn into smiles.
16
The Hunchback Of Notre Dame (1996)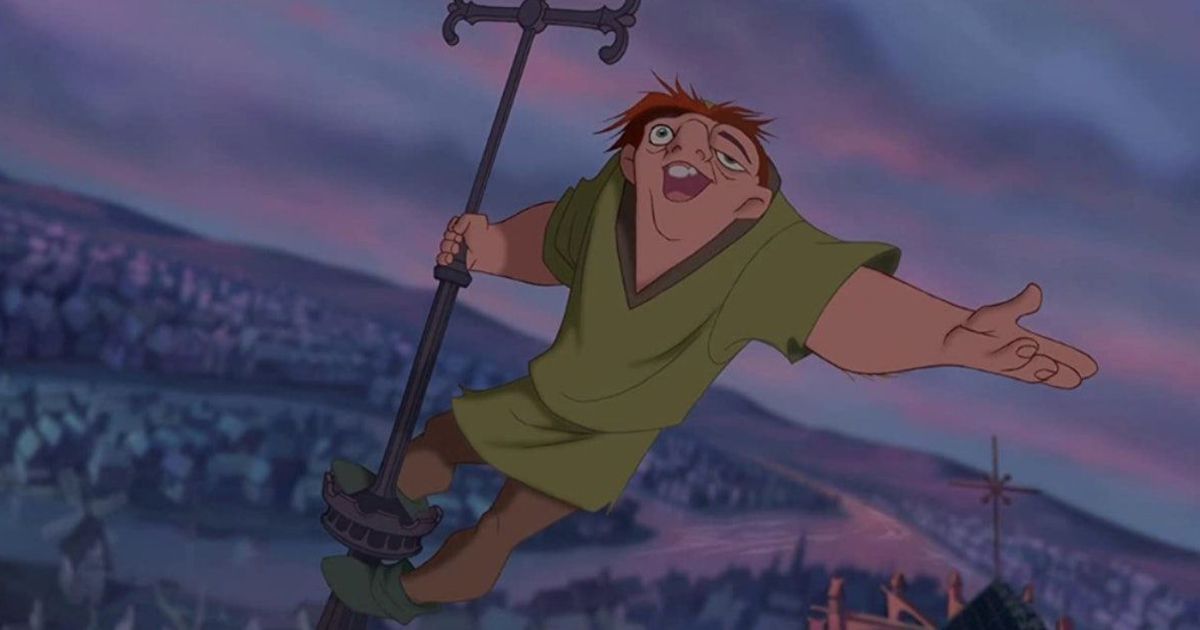 What better way to draw the audience toward the City of Lights and to depict it in a medieval state with bustling markets, colorful trades, and grad cathedrals? The Hunchback of Notre Dame transports you to a maze of beauty where nature and beauty merge to create the fantastical story of Quasimodo.
Quasimodo is a bell-ringer in Notre Dame, and when his friends urge him to break out of his shell, he defies his guardian Judge Claude Frollo and sails away to the Festival of Fools. There he meets Esmeralda, a Romani gypsy girl with a motive of her own. In this lavish production, Paris is brimming with life. However, beneath her vibrant exterior is an unforgiving heart as cold as the gargoyles staring from her walls.
Related: The Hunchback of Notre Dame: Adult Themes in the Animated Classic
15
Amélie (2001)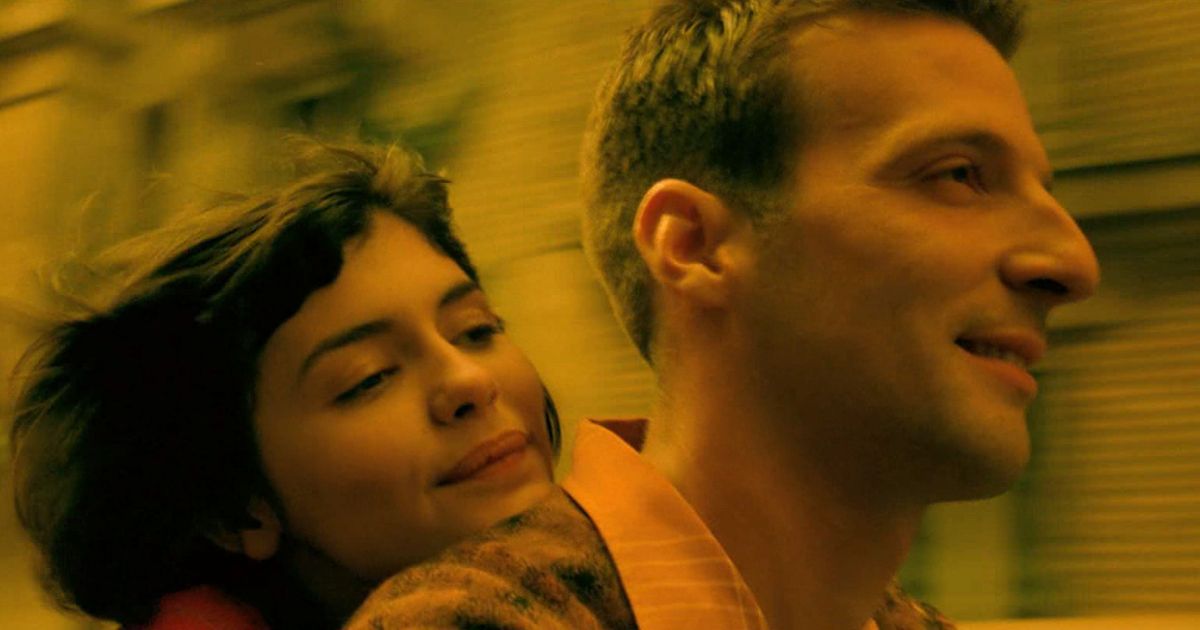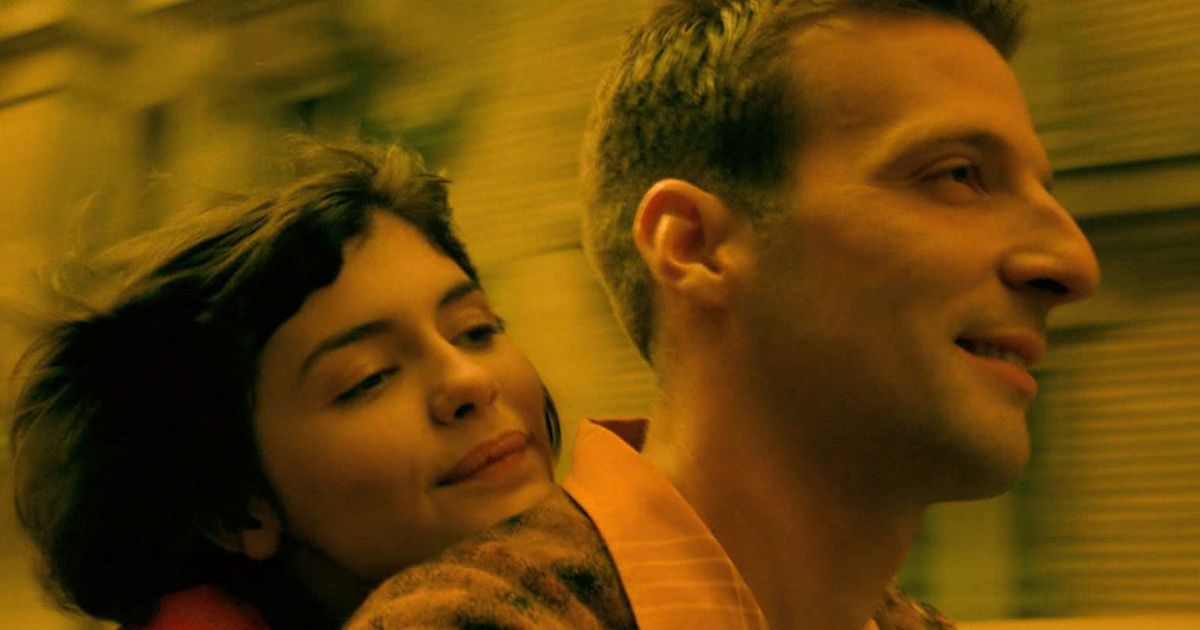 Feel-good Paris is probably the best Paris there is. And Amélie portrays the dreamy city in the most imaginative ways possible. Following the titular character, the movie charts the adventures of a cute and shy waitress who realizes her ability of helping people find happiness. Her resolve to bring joy to people makes her a matchmaker, a guardian angel, and an enthusiastic bleeding-heart woman working in a Parisian cafe. One day, she stumbles upon a stranger who could potentially alter the course of her life. For all the good reasons.
Set in Montmartre, the film features major spots like Café des Deux Moulins, Abbesses Station and Sacré-Coeur with fresh wonder. From shops and streets to turns and deeds, Paris is inventive, joyful and riotous. As for Amélie? It's nothing short of a fairytale.
14
Moulin Rouge! (2001)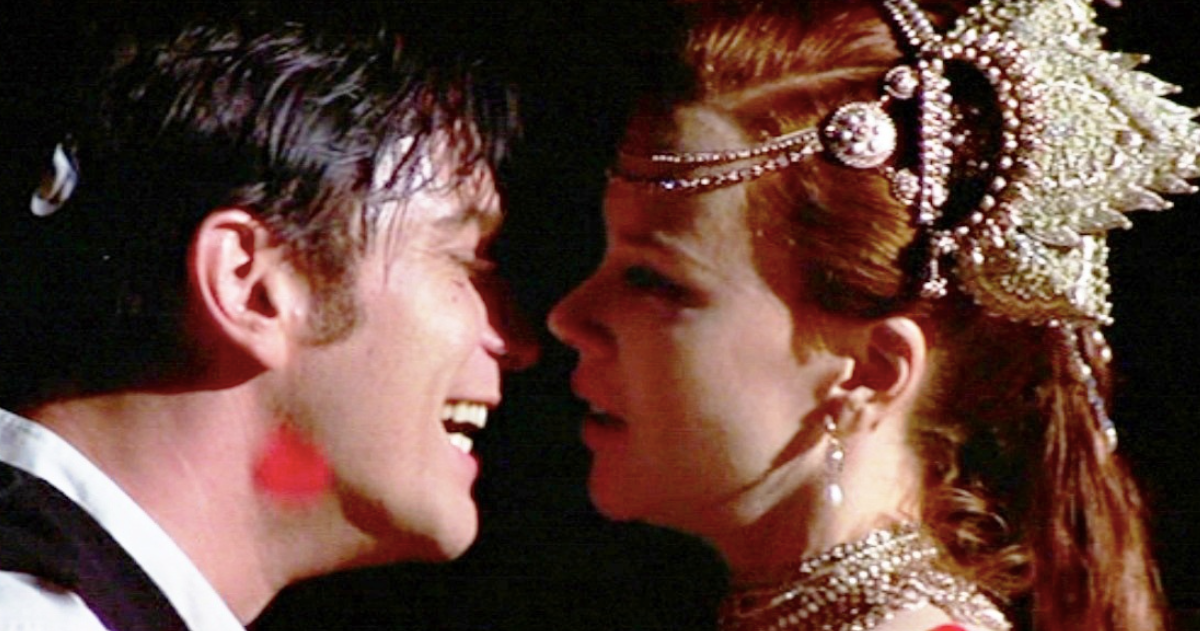 At the hem of an era of showmanship and extravagant nightclubs is a musical romance that thrives drama and spell. Directed by Baz Luhrmann, Moulin Rouge! follows Christian, a young and aspiring poet who is drawn toward the pleasure and delight of Moulin Rouge. On his travels, he visits the city's most infamous nightclub and is immediately struck by the place's most scandalous performer, Satine. Under the surface of a passionate love affair, Luhrmann gives us a Paris that is the very image of the 19th century.
With courtesans, cabarets, and can-can dancers with their amazing ruffled skirts, the movie is a whirlwind of love and music and the bohemian aesthetic. Ewan McGregor and Nicole Kidman have an electric and spellbinding chemistry that livens your senses at every turn.
13
Irréversible (2002)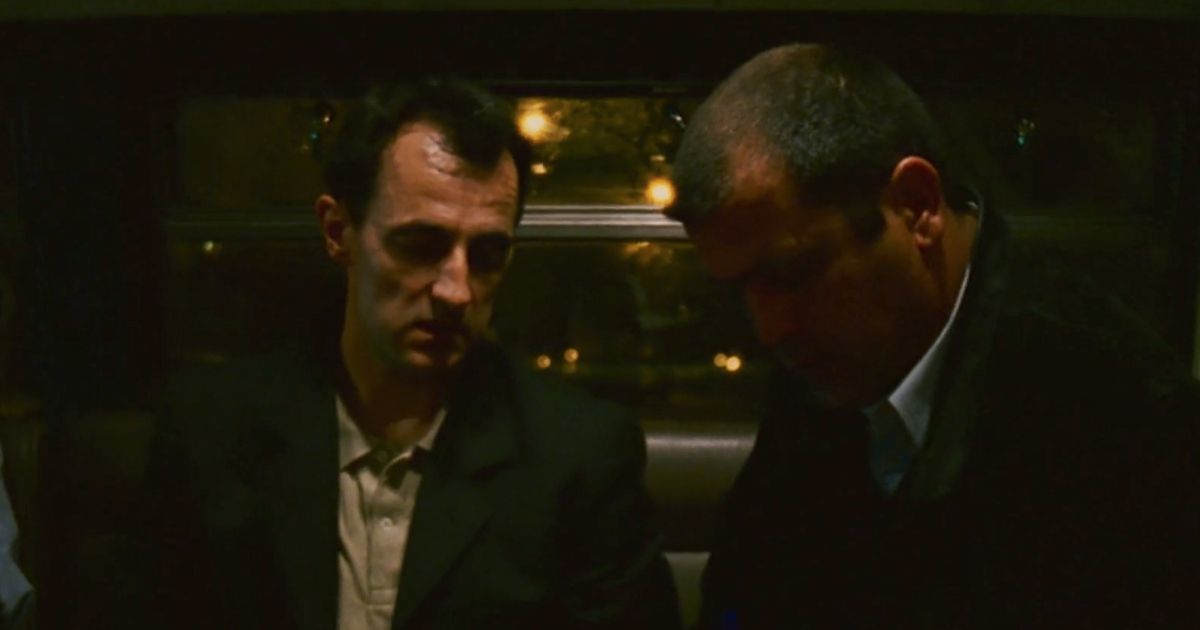 Not all of Paris is glittery. Beyond the tenderness and intimacy that greets you at every corner, there's the city's long-standing history of vengeance and violence. And it reflected in filmmaking as well. Gaspar Noé's Irréversible presents the story of a woman who becomes the victim of a heinous crime, and how her lover and ex-boyfriend go to great lengths to bring her justice.
The movie is told in a reversed timeline, as the characters and the audience revisit the night of the assault, focusing entirely on the concept of cause and effect, and how time is a beast that festers beneath our wounds. Not palatable to all, the movie gets quite intense as Noé tries to capture the city as a mazy of mystery and menace, much like every place on the planet.
12
The Dreamers (2003)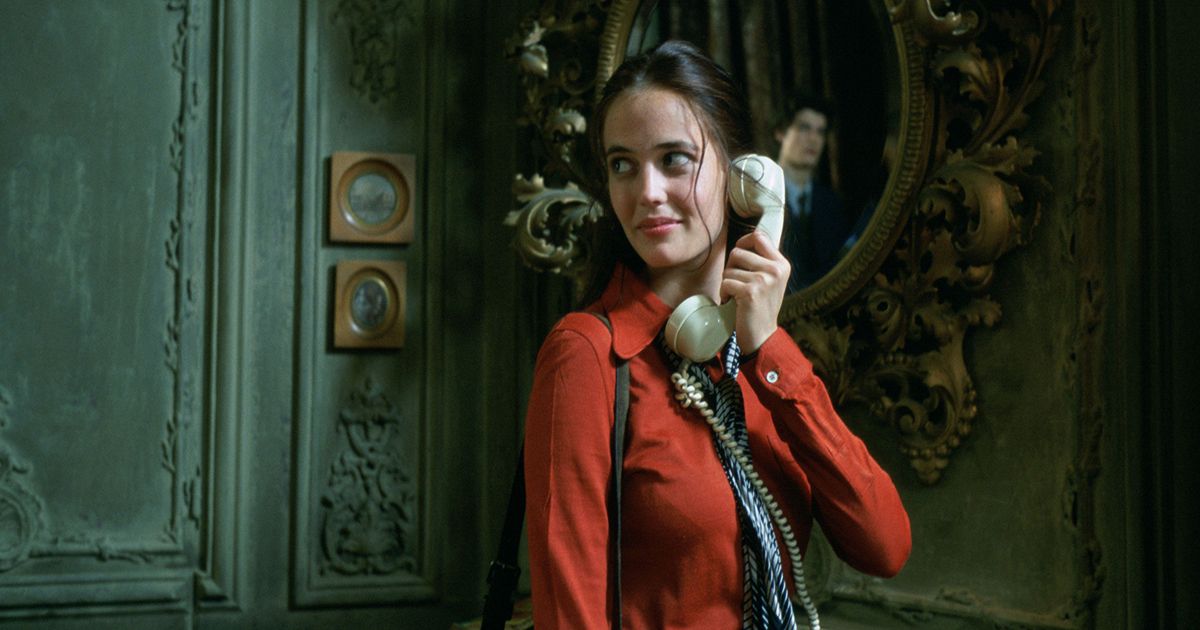 1968 was an urgent time for the youth of Paris. In the midst of student riots and the desire for liberation, the city was breathing an air of determination. The Dreamers is set in the same time. Under Henri-Georges Clouzot's direction, the movie follows a Frech brother-sister duo, Theo and Isabelle who were at ease in their aristocratic lives until Matthew, an American student, becomes friends with them.
The film is basically a playground of the youth, with spirits running wild and carefree and young poets filling the void. It is also shot with a hazy and smokey perspective to display Paris in its natural shade. Because as lovely as her light, the city is touched by an ancient gloom that is appealing to many.
11
Before Sunset (2004)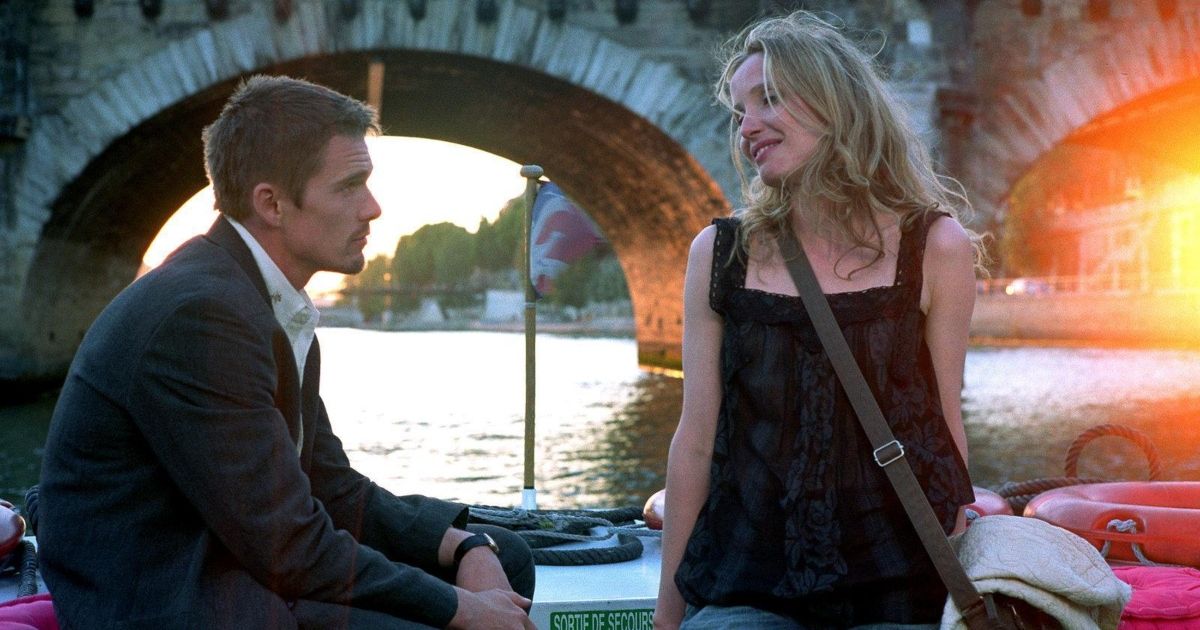 Jesse and Céline return after the groundbreaking success of the first film in the Before trilogy. Nine years after their first encounter, Before Sunset sees Céline stumbling across Jesse at a book reading, and the two act on their chance meeting by spending a lovely day in Paris. They visit some of the most beautiful attractions in the city and trace over what would have been had they acted on their former feelings.
Richard Linklater's poetic outing transforms Paris into an enticing dreamscape where time sings its sweet song. It allows us to revisit a romance that had dwindled by distance, giving us 80 minutes of lost love back in the form of graceful wandering, signature dialogue and a wistful atmosphere.
Related: Why Linklater's Before Trilogy is the Most Realistic Story About Love
10
Paris, Je T'aime (2006)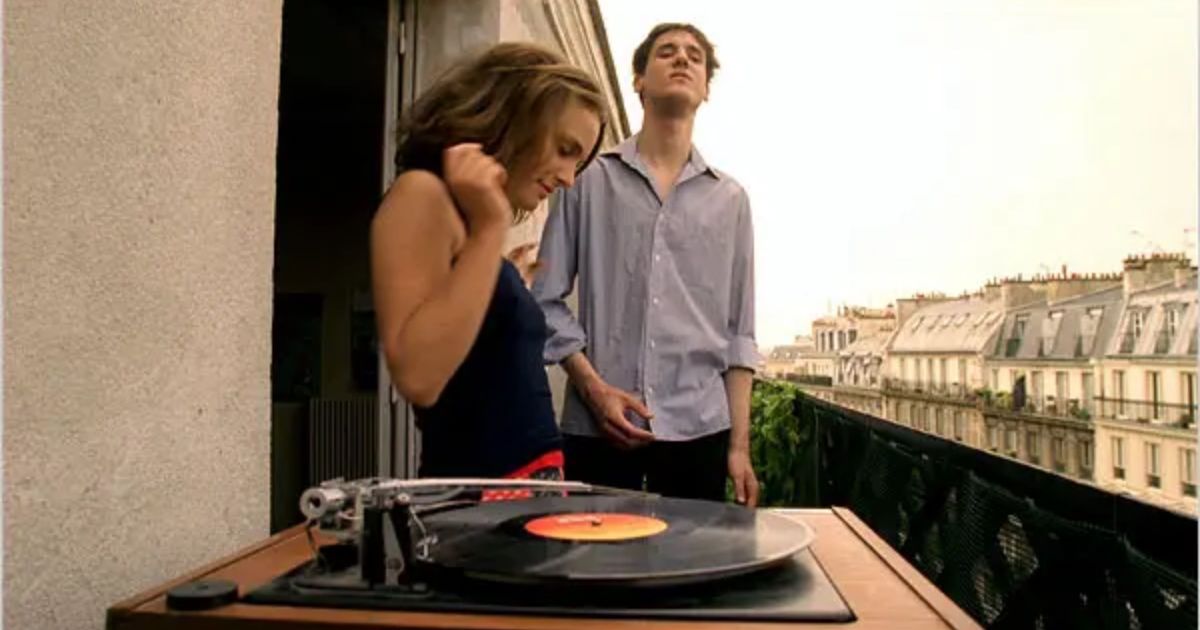 Paris, I Love You or Paris, Je T'aime is an anthology of 18 stories from the likes of Olivier Assayas, Gus Van Sant, Wes Craven and Alfonso Cuaron, a couple dozen other distinguished directors, where love disguises itself among the hearts of souls shifting around the beautiful city of Paris. We see shimmers of every possible human emotion assuming new bodies under a Parisian landscape where the city itself acts as a main character.
One moment Baroque and Grand, the next Whimsical and Fairytale-like, every story in Paris, Je T'aime touches has a unique charm to it that achieves a rioting climax field by seduction and sorrow and is bound not by rules or reason. What's more is the film's stunning ensemble consisting of Juliette Binoche, Willem Dafoe, Natalie Portman, Steve Buscemi, and more.
9
Marie Antoinette (2006)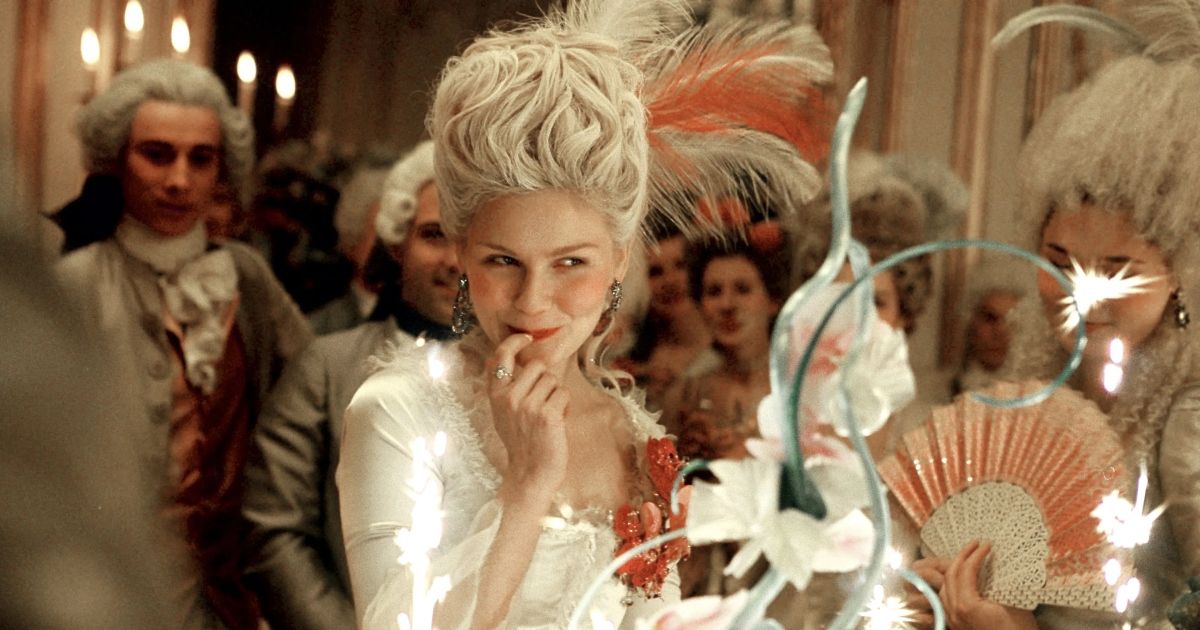 Revolutionary-era Paris comes alive in this regal retelling of the story of an Austrian archduchess. Directed by Sofia Coppola and starring Kirsten Dunst, Marie Antoinette envisions France's queen from her marriage to Louis XVI, the pressures of bearing his heir and reigning as Queen at the mere age of 19. But Marie is all but ready for the responsibility and rather comfortable in her anti-royal rebellion. In the film, Paris is roaring in royal. From lavish parties, opulent gowns, and stunning jewels, to decadent operas, grand boulevards, and sweeping palaces, the city breathes as a world of wonder. Dunst also brings a tragic vanity to the film as she portrays herself as a naive girl in a city of dreams waking up to what seems like a nightmare.
8
The Da Vinci Code (2006)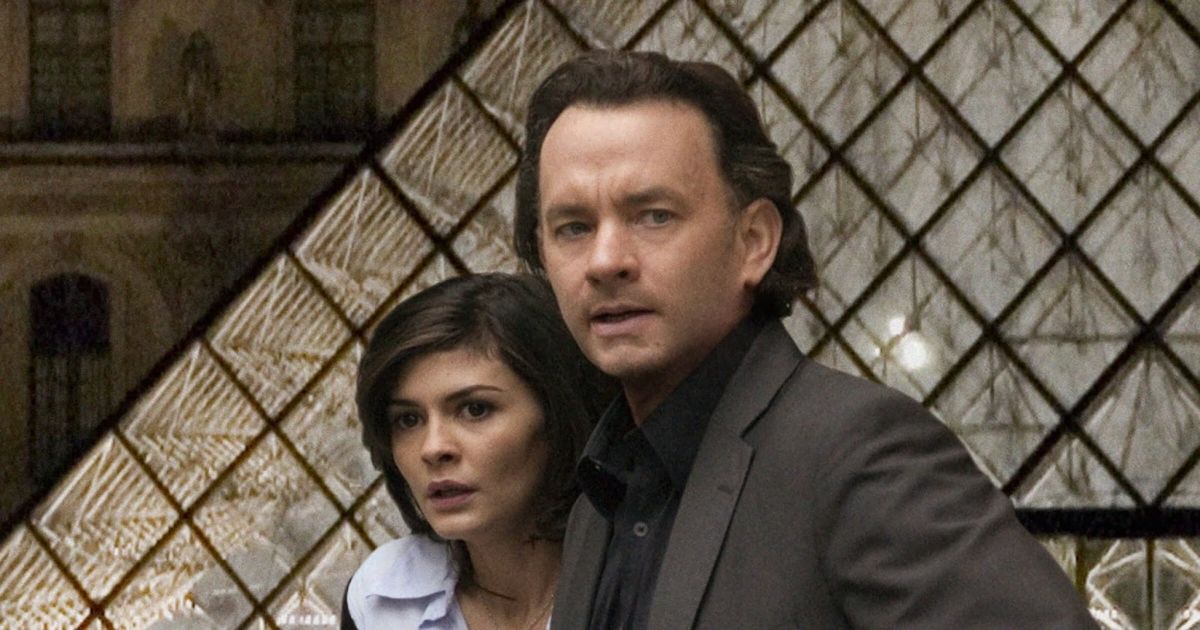 The Da Vinci Code is the book-to-movie adaptation of Dan Brown's best selling murder mystery thriller. Ron Howard's direction begins with a murder in Paris' Louvre Museum, gradually leading to a bigger mystery involving a dangerous secret society that intends to break down the very faith that holds Christianity together. The movie is a maze of shadows and captivating clues, twisting truths about history and turning them into unexpected fables.
Tom Hanks plays the famous Robert Langdon unraveling the secrets of underground Paris as we go. As for Paris, it shines gloriously under half-whispered myths and unsolved riddles. Howard takes us to famous locations such as the Lourve, the Ritz, and the Church of Saint Sulpice and turns them into mystic places we end up dying to visit.
7
Ratatouille (2007)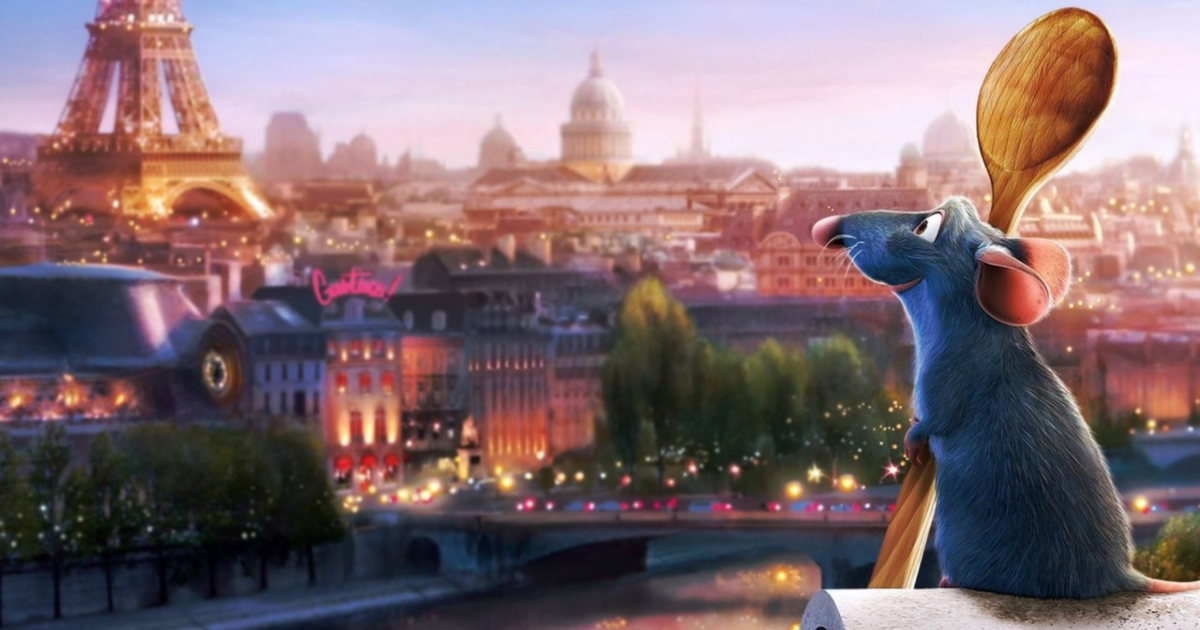 Paris ain't pretty only for humans. The fate of a rat living in the city sewers can also flip when pictured right. Disney's Ratatouille follows Remy the rat and his dreams of becoming a chef. Regardless of being extremely talented, people's fear and disgust of rodents hinder him from pursuing the profession. So when he finds himself winning a chance of working at the restaurant of his culinary hero, Auguste Gusteau, he goes to hilarious lengths and pulls notorious hijinks in the name of serving finger-licking dishes.
Brad Bird's magical scope turns the screen into a blossom of endless delight. From bustling bristos to lively cobblestones and fantastic-looking food, there is gusto in every frame and every meal. The movie proves that there is poetry and awe and magic in the very air of Paris, even in trash.
6
La Vie En Rose (2007)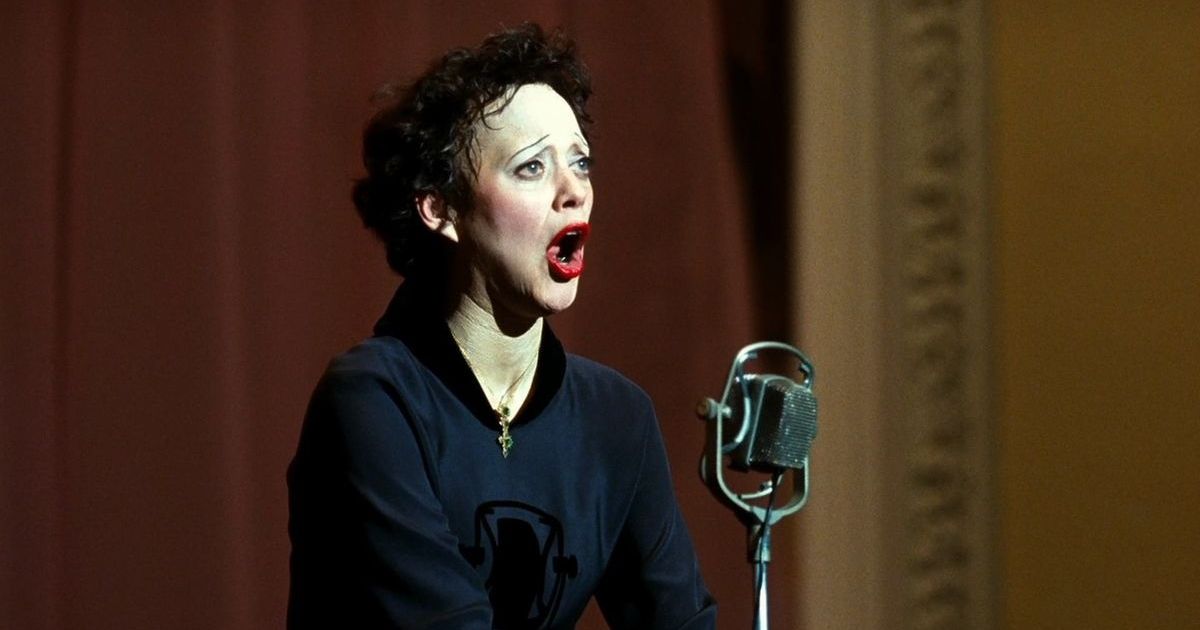 La Vie En Rose is a biographical drama about the journey of Édith Piaf and how she grew to become a French icon and a legend in the musical landscape. The film follows Piaf as she grows up in her grandmother's brothel, with lack and poverty. Her stage talent doesn't hide away between friendships and romances, and she earns a chance to make it big when nightclub owner Louis Leplee discovers her.
Despite the hesitation, she takes the stage and eventually lets her story echo with the song. Olivier Dahan makes Paris Piaf's stage. Following backstreet clubs where a young Edith first raises her voice to the grand Paris Opera that rubles with her music, we see the nightlife, bittersweet love, promise, and heartbreak that comes with the meteoric rise of an artist.
Related: The Best Musical Biopics, Ranked
5
Taken (2008)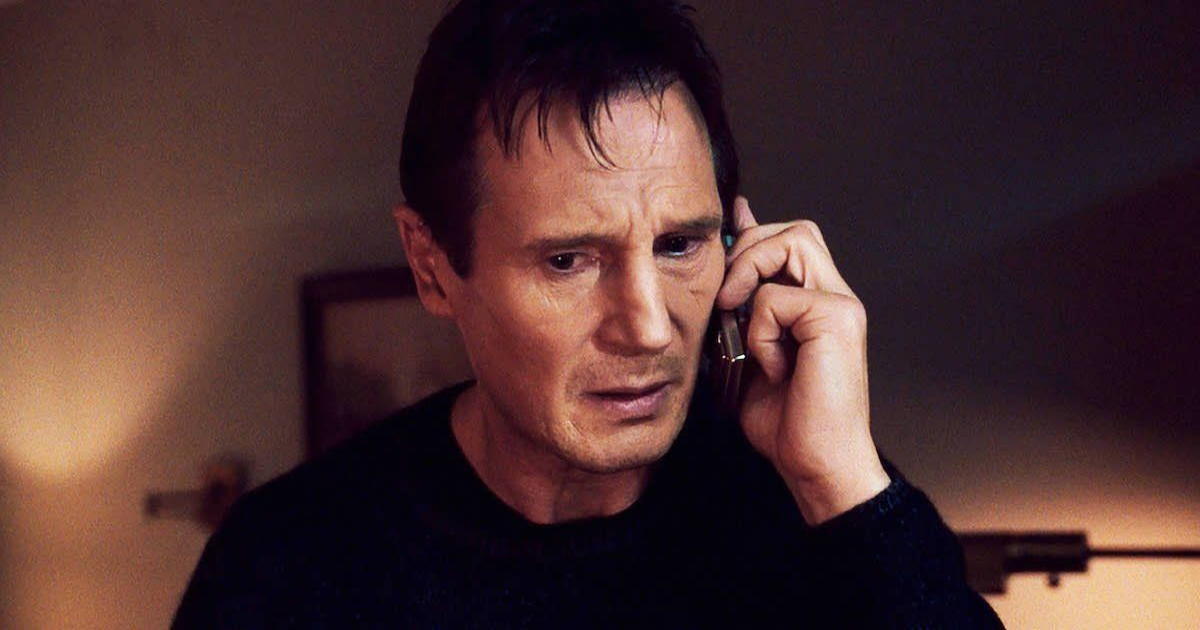 Liam Neeson's action thriller series has long captivated fans for its dark storyline, riveting turns, and the life-threatening monologue that has sent chills down the spine of even those who are innocent. In Taken, an ex-Secret Service agent's daughter is kidnapped when the duo are on a trip to Paris. With not so much as a clue and a clock ticking dangerously close, he must find her before things get messy.
The movie's gripping visuals, urgent villainous events, and Pierre Morel's sinister story unfolds itself in Paris' web of subway tunnels and underground fight clubs. A rather dark look at the City of Lights, Taken does an excellent job at turning innocence into something brutal and fearful.
4
Hugo (2011)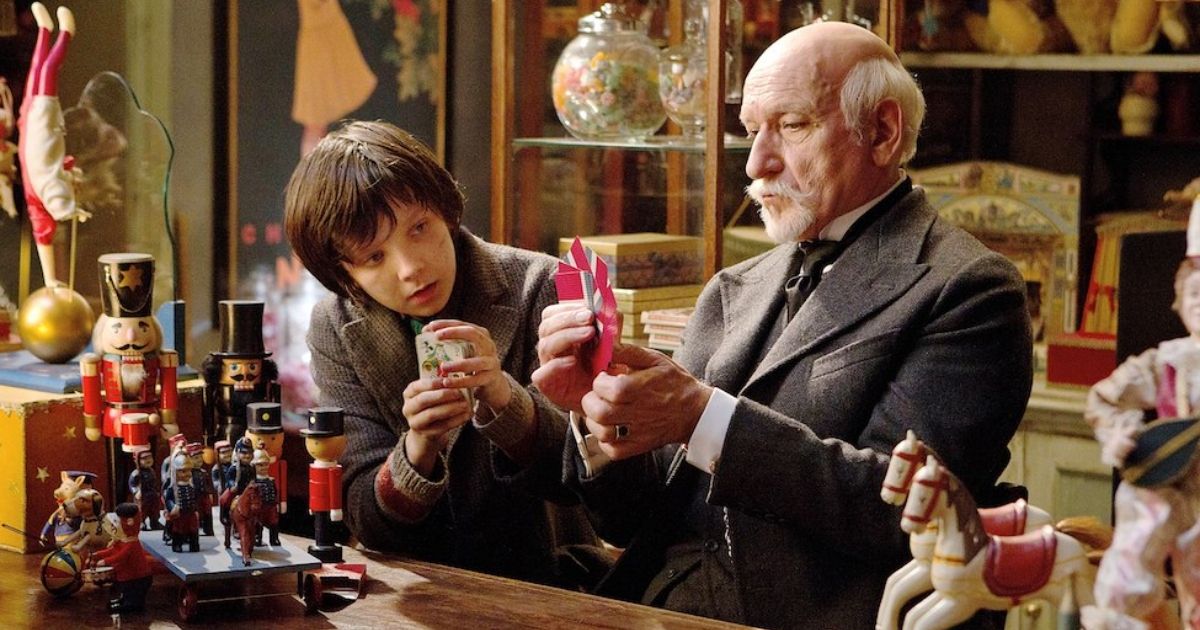 Martin Scorsese's direction has never gone wrong, and it never will. And to see him present a tale of fantasy and poetic grandeur set in Paris? We consider ourselves lucky. Based on Brian Selznick's novel The Invention of Hugo Cabret, Hugo is the story of an orphan boy who lives in the shadows of a train station. He's always been fond of tinkering with station clocks and the boy values his late father's automaton more than his life.
With the mission of uncovering the secret of his automaton and finding the key of a place he might one day call home, he embarks on a wondrous journey. The movie captures sweeping train stations and enormous pendulum clocks with an imaginative eye. The way Scorsese views Paris as an eternal world of magic and sorrow is starkly evident on the screen. In Hugo, dreams and heartache seem to coexist.
3
The Intouchables/Les Intouchables (2011)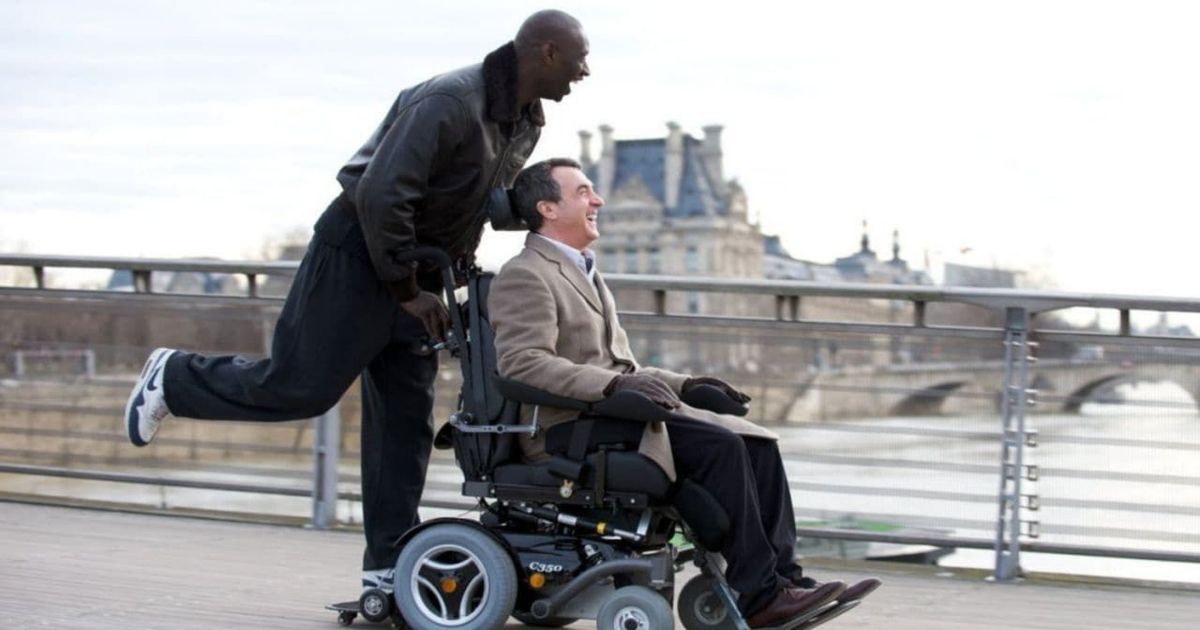 Starring François Cluzet as Philippe and Omar Sy as Driss, The Intouchables is a touching story of how some people can unexpectedly make your life better. Phillipe is an affluent French nobleman, but is left quadriplegic due to a paragliding accident. Driss is a young man from the projects, who is hired to take care of Phillipe. As the two start spending time with each other, they forge an unlikely bond.
The movie is overflowing with emotion and restlessness, yet it manages to find hope in small acts of human kindness. Set in a city that is always running with possibilities and surprises, it teaches us to stop and appreciate the little things because the world is full of woes but there is delight in each new day.
2
Midnight In Paris (2011)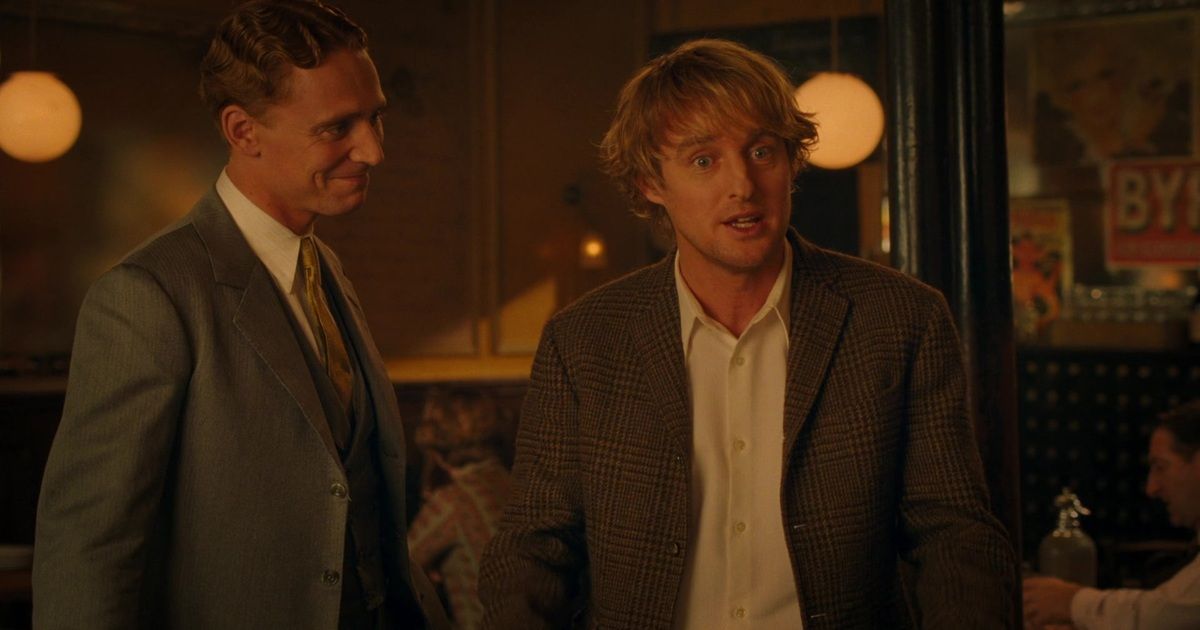 The kind of time travel movie that makes you wish you were traveling too, Midnight In Paris takes the protagonist Gil and his fiancee Izen to Paris for a family vacation. But with each midnight hour, Gil is transported back to 1920s Paris to witness the charming and whimsical city in vivid color and sweeping romance. Woody Allen weaves magic into the frame as he portrays flappers dancing with vibrance and cafes blooming with poets, midnight strolls and conversations about politics.
Owen Wilson and Rachel McAdams are absolutely breathtaking in their element and creative spirit. Overall, the movie, in all its melancholia, depicts the beating heart through imagination and wonder.
1
Les Misérables (2012)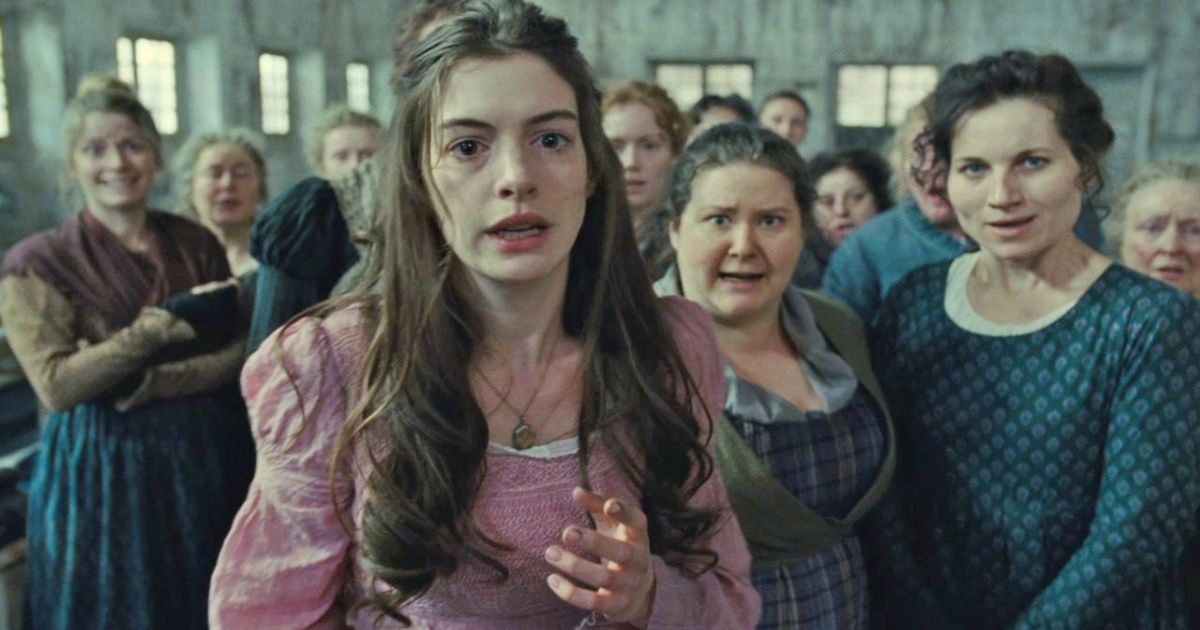 Another one of Victor Hugo's works gets an excellent cinematic treatment as a timeless tale of revolution. Set in the fervor of 1832, Les Misérables follows the story of Jean Valjean, a prisoner on parole trying to redeem himself. But life is known to go around in circles and soon, his past returns to haunt him. To up the spectacular musical is a cast made of Hugh Jackman, Anne Hathaway, Eddie Redmayne, Amanda Seyfried, and more. Director Tom Hooper films Paris at a pivotal moment, when the ideals of liberty and equality paved the way for hope, compassion, and justice.