Andreas Andrianopoulos was last Monday bestowed with the title AM, as a Member in the General Division of the Order of Australia "for significant service to business and philanthropy."
Governor of Victoria, Linda Dessau AC CVO, awarded the Greek businessman the highly regarded distinction, for which he'd been inducted into the honour roll in June last year, during a ceremony at Government House in Melbourne.
A longstanding fixture of Melbourne's Greek community, Mr Andrianopoulos' contributions to Hellenism in the nation are varied and many.
Through both personal involvement and financial support, he's bolstered the Hellenic associations and Communities which form the backbone of our diaspora.
Greek Orthodox Churches in East Melbourne, East Malvern, Thornbury, Preston, North Carlton and Northcote can all proudly say that Mr Andrianopoulos stood in their corner when they needed his support.
Societies such as the Panarcadian Association of Melbourne, who received an interest free loan from the philanthropist for purpose of the Association purchasing a new building, can say the same.
His support for 'O Kolokotronis' spans decades, so much so he was appointed as a "Great Benefactor" of the Association at the turn of the millennium.
The Greek Community of Melbourne and Victoria too has benefited from his works, through financial contributions to the development of the GCM's Cultural Centre, as have the Federation of Greek Elderly Citizen Clubs of Melbourne and Victoria.
These are just some of the countless organisations, which of course are not limited to the Hellenic community, who can boast the firm and uncompromising support of such a benefactor, one who never hesitated to share their personal success with their community.
Greek Australian Nicholas Kirke, co-founder of the Recruitment Center Philippines describes Andrianopoulos as "generous and kind to many."
"He built an empire, he achieved and became a business colossus, he created a legacy, and in doing so he gave much back."
"Andreas Andrianopoulos came from the mountains in Arcadia, Greece, to the land down under, on a boat with many other young men," he said "he had little schooling, little English and even less money."
"He drove taxis to make ends meet, worked hard and eventually purchased a small service station."
That is the seed from which his legacy grew.
A legacy so great, that oil multinational BP praised its "long-standing partner," for his recognition as a Member of the Order of Australia.
In a post to social media the titan of industry described him as a man who "operated with vision, integrity and a commitment to his customers."
"These skills have seen him recognised for many years as a role model for many in the industry, and across the community Andreas and his family have been an example of what can be achieved in Australia."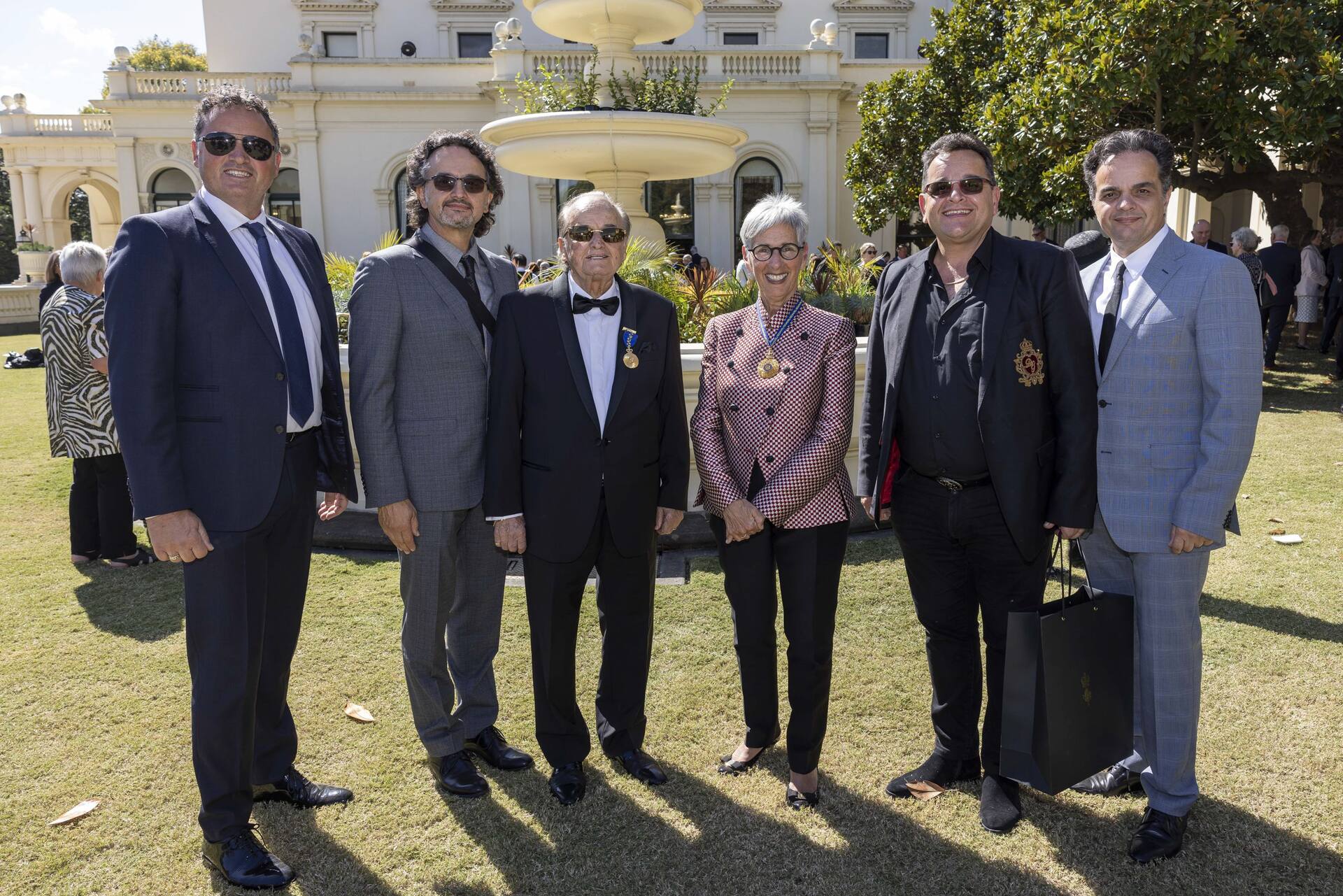 Read More:Andreas Andrianopoulos named Member of the Order of Australia in ceremony at Government