Australia news LIVE: Officials knew about Commonwealth Games cost blowout months ago; FIFA
The mayor of the Gold Coast has put his city's hat in the ring to host the 2026 Commonwealth Games, which was cancelled earlier this week by the Victorian government.
Tom Tate told ABC's RN Breakfast earlier this morning while any government that makes a deal should "stick to it", he would be happy to host the upcoming Games in place of regional Victoria.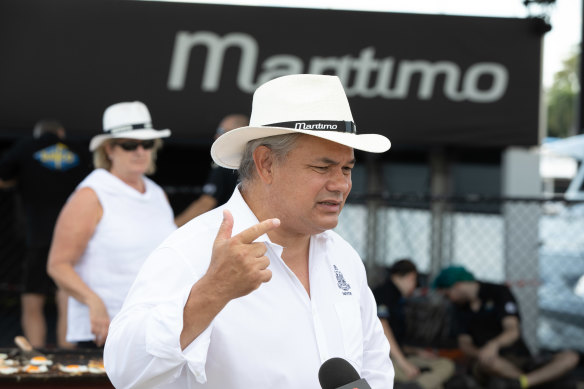 Gold Coast was the destination of the 2018 Commonwealth Games, and Tate said that hosting would be a cheaper proposition for the city because the sporting infrastructure and housing are already "up to scratch".
"All I'm asking is for the money that was allocated for the operation of the Victorian games to be repositioned to the Gold Coast," he said.
"The way I look at it, it's a win for everyone. Especially the athletes who have been training their heart and soul out, and this will make or break their career, so we should have a crack."
Loading
Victorian Premier Daniel Andrews said on Tuesday his state would not stage the event, blaming a major cost blowout. The Victorian government had budgeted $2.6 billion, but recent estimates suggested the Games would cost more than $6 billion.
Speaking on ABC's RN Breakfast earlier this morning, Treasurer Jim Chalmers noted that Queensland Premier Annastacia Palaszczuk had shot down possibilities of the state hosting the Games.
"Tom Tate is just down the road from me and is someone that we listen to, and whose views we take into consideration, but I think the premier has made it clear that they're not coming at that suggestion, so it may not be a starter," he said.
"If it was – hypothetically – a starter, then we would just engage in the usual conversations about providing usual support."


Read More:Australia news LIVE: Officials knew about Commonwealth Games cost blowout months ago; FIFA