Firms are chasing spots on a £60m framework for maintenance and refurbishment works on the crumbling parliamentary estate.
The House of Commons and the House of Lords have jointly put out a contract notice for a four year deal intended for the procurement of a range of design, construction and engineering services.
The multi-disciplinary design services framework consists of five lots, with the largest being a £30m package for conservation, architecture and heritage services.
This will be for the provision of lead design, design management and town planning services, according to the notice.
Suppliers will be required to submit technical designs which can be delivered within the "constraints of an operational estate with historic buildings, existing infrastructure, and established business as usual requirements".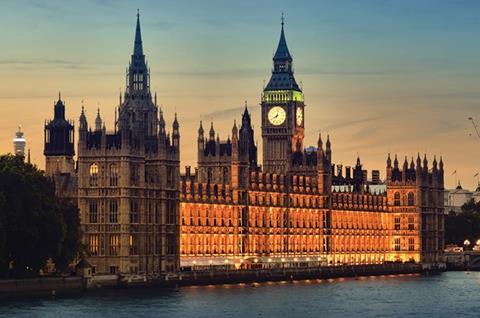 The framework also includes a £12m lot for mechanical and electrical plant engineering, and three £6m lots for civil and structural engineering, fire engineering and control and electronic systems engineering.
Firms have until 2 September to send in tenders or requests to participate.
A spokesperson for Parliament said the works will be carried out while the occupants of the buildings, including the Palace of Westminster, remain inside.
The launch of the framework comes five months after a detailed study found the restoration and renewal project for the Houses of Parliament could cost up to £48bn and take 76 years if the building's occupants remain in situ during the works.
The March report found the most costly element of the project would be replacing the grade I-listed building's antiquated power, water, sewage, gas and heating networks.
The study found that keeping the building occupied while these works are carried out could pose "extreme hazards", including around fire safety compliance with health and safety laws, noise and vibration and the inability of MPs to be recalled to the House of Commons.
Information provided by the sponsor body following the report suggested that gutting the interior of the palace and rebuilding it from the inside would be a more straightforward approach to the project, but that this was "impossible under modern heritage and conservation principles".
The restoration is significantly complicated by the building's layout, narrow corridors and its heritage value, the sponsor body said.


Read More:Firms chasing £60m framework for upgrades to Parliamentary estate