WASHINGTON — Rep. George Santos, R-N.Y., announced Monday that he is running for re-election, despite calls for him to resign and ongoing investigations at the federal, state and local levels.
"I am proudly announcing my bid for re-election for #NY03. This is about TAKING BACK our country and restoring greatness back to New York," he tweeted.
Santos' decision to seek a second term comes after he has repeatedly lied about his background, both before he was elected last year and since taking office.
In a statement Monday, Santos said that no one said he would win in 2022 because people said it was a safe Democratic seat. But, he said, he won by more than 8 percentage points. He beat Democrat George Zimmerman 53.8% to 46.2%.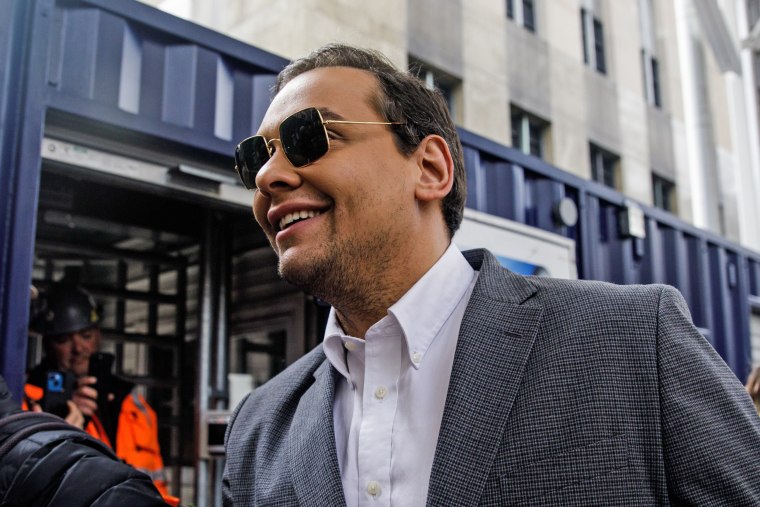 "Not only won but made history as the first openly gay Republican elected to Congress," he said.
Santos' campaign doesn't have much money to spend on his re-election at the moment. His campaign had just $25,000 in its account as of March 31, according to a campaign finance report filed Saturday with the Federal Election Commission. The campaign raised just $5,000 in the first three months of the year and spent $8,000 — all on refunding contributions to past donors.
Nassau County legislator Josh Lafazan, a Democrat, has launched a campaign for Santos' seat. He tweeted Monday, "I'm the Democrat who will replace Santos in Congress…The key to taking back the House is removing fraudster George Santos once and for all."
Santos was recently accused of being the mastermind behind a credit card skimming scheme — allegations he has vehemently denied. He has also been accused of stealing thousands of dollars raised for a lifesaving surgery for a veteran's service dog, lying that his mother was at the World Trade Center during the 9/11 attacks and failing to file accurate and timely financial disclosures.
In March, the House Ethics Committee opened an investigation into Santos, which the panel said would determine whether he "engaged in unlawful activity with respect to his 2022 congressional campaign; failed to properly disclose required information on statements filed with the House; violated federal conflict of interest laws in connection with his role in a firm providing fiduciary services; and/or engaged in sexual misconduct towards an individual seeking employment in his congressional office."
Santos is also being investigated by the FBI over the allegation involving a veteran's service dog. Additionally, he faces probes by the New York attorney general's office and Nassau County district attorney's office.
Santos first came under scrutiny after The New York Times published a bombshell investigation in December indicating that much of his résumé appeared to have been manufactured, including claims that he owned numerous properties, was previously employed by Goldman Sachs and Citigroup and had graduated from Baruch College.
Bridget Bowman contributed.




Read More:GOP Rep. George Santos of New York announces re-election bid