The chance discovery of a mysterious "rattlesnake root" potion has exhumed the forgotten story of a spectacular pharmaceutical failure from a time less bygone than first thought.
Cairns historian Duncan Ray obtained an ancient-looking bottle of liquid bearing a Rattlesnake Root Cough Mixture label that promised "temporary relief of coughs and symptoms of chest colds".
It was concocted in Far North Queensland by Trinity Beach company Cast Pharmaceuticals, according to the worn label, but very little else was known.
However, there was a clue that this decrepit vessel might not have been of the archaic vintage suggested by its bombastic name.
Its volume was written in millilitres — and the gradual metrication of Australia's measurement systems did not start until 1966.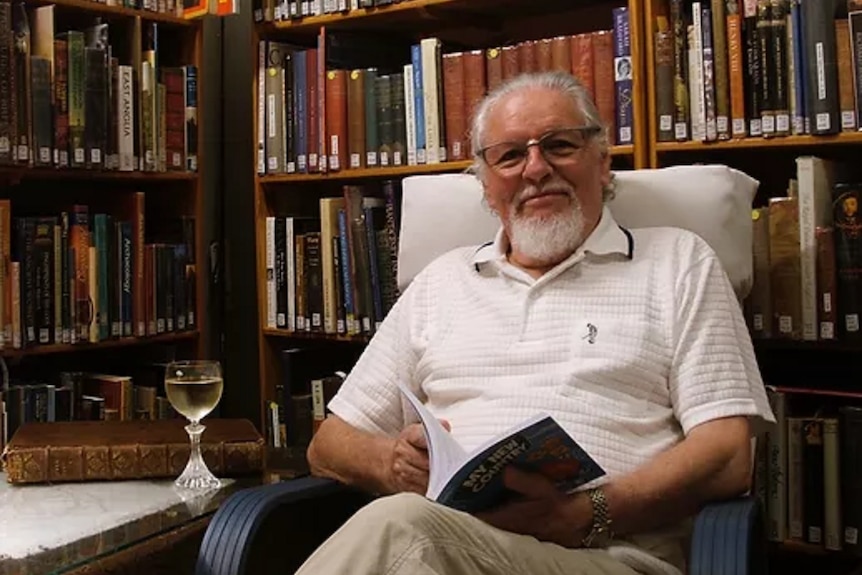 Pilot strike bears its fangs
It was 1989, and Chris Shaw had just opened a new pharmacy at Trinity Beach.
Business was slow at first but gradually picked up as the 50-year-old English-born chemist plied his trade treating a myriad of tropical diseases.
Money was rolling in, but it was not to last.
The city screeched to a halt as the seven-month union stand-off known as the 1989 Pilots' Dispute grounded planes and tore the tourism dollar from the Cairns economy.
Mr Shaw had signed up for a bank loan with a 17.5 per cent interest rate, which he said peaked at 24.5 per cent, and things looked grim.
"The money went down, the trade went down, and my business started looking very shaky," he said.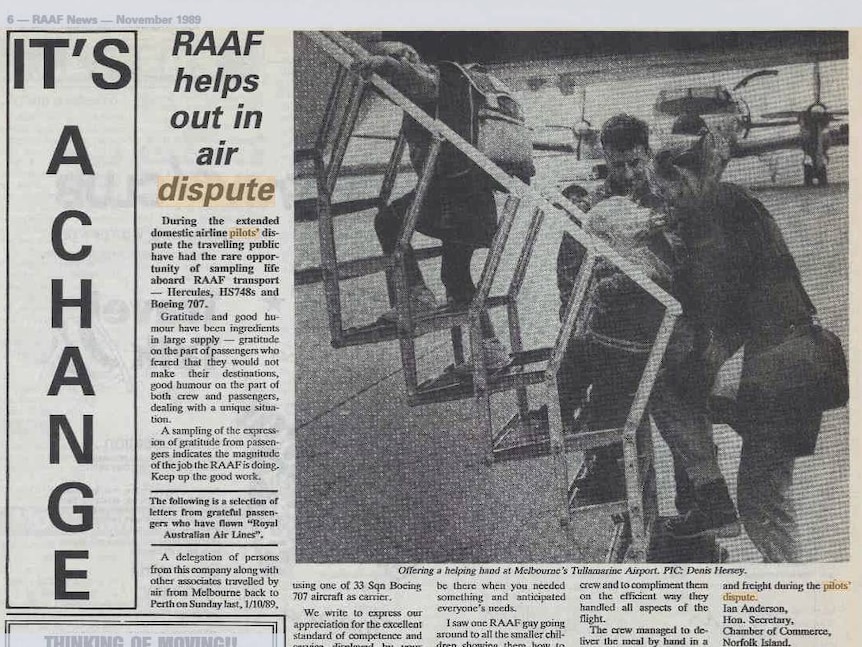 The only option was to get creative, so he leaned back into the training he received in England so many years before.
"Stress makes for innovation, and my mind went back to mortar and pestle, ointment slabs, and the matching of illness to cure," he says.
"I didn't quite go back to dribbly candles, human skulls, and the odd raven, but pharmacy had had a generational change.
"I figured I could make my own concoctions at a cheap rate, buy some bottles, and label them. How hard could it be?
"As long as I could truly justify the ingredients' efficacy and correct dosage, what could possibly go wrong?"
A peculiar concoction is born
Quite a bit could go wrong, it turned out.
Mr Shaw concocted a new cough mixture that relied on a list of tried and true herbal ingredients that included senega – a North American flowering plant that also goes by the name of "rattlesnake root".
The latter term satisfied his literary urges and became the star of the show.
"Since there was an almost total lack of humour abounding in a withering society, I decided to call it Rattlesnake Root Cough Mixture as a sort of whimsical mood lifter," Mr Shaw says.
"I made a batch, bottled, and labelled it on a bench the size of a card table and put it out to sell. And it did!"
It was flying off the shelves of his Trinity Beach pharmacy, so Mr Shaw went all-in and secured a manufacturer to produce about 10,000 vials so he could take the show on the road.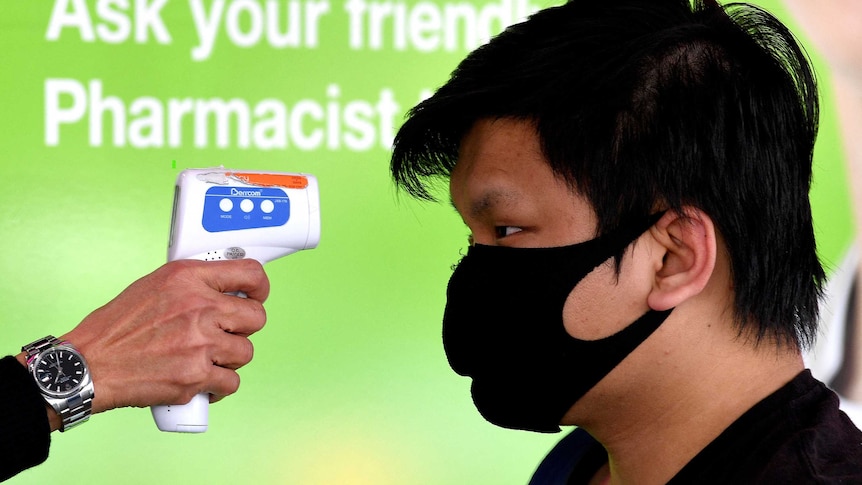 He had previously worked for a medical representative in the Caribbean, so the idea of travelling door to door to sell pharmaceutical drugs was not entirely foreign.
Unfortunately, Mr Shaw soon discovered the pharmacy sector was an especially straitlaced and priggish den of prudes.
Drugs are no laughing matter
It was a marathon effort.
Mr Shaw says he got the Pharmacy Guild of Australia on board to help with some aspects of marketing, but the leg work was all him.
He visited about 900 pharmacies over the space of 10 weeks and found the name that so tickled his sense of humour did not resonate with his peers.
Rattlesnake root was evidently too close to "snake oil" for comfort.
"I found out that pharmacists, in general, do not have any sense of humour," Mr Shaw says.
"Anyway, it was not a commercial success."
Mr Shaw recalls one interesting scenario when he visited a very large pharmacy in Brisbane, only to come face-to-face with the representative of a company that had employed him for three years in London.
He was selling the same cough mixture that had earned Mr Shaw awards for best sales in the UK two decades earlier.
"Sadly, there was no-one I could share that little cosmic joke with," he says.
From penicillin to the pen
It was a commercial bomb, but Mr Shaw does not regret his great gamble.
He says he survived the pilots' strike, divorce, post-traumatic stress disorder that rendered him unable to work for three years and temporary estrangement from his children, and took up writing.
These days things are looking up.
The mortar and pestle is now relegated to the kitchen cupboard, and he has written 10 books of fiction so far, with two more in the pipeline.
Rattlesnake Root Cough Mixture is just a distant memory.
"It was another of my bright ideas that actually didn't work in theory or in practice," Mr Shaw says.
"But I still think it was a pretty good concoction."


Read More:Historian unravels truth behind bizarre rattlesnake root drug promising cough relief