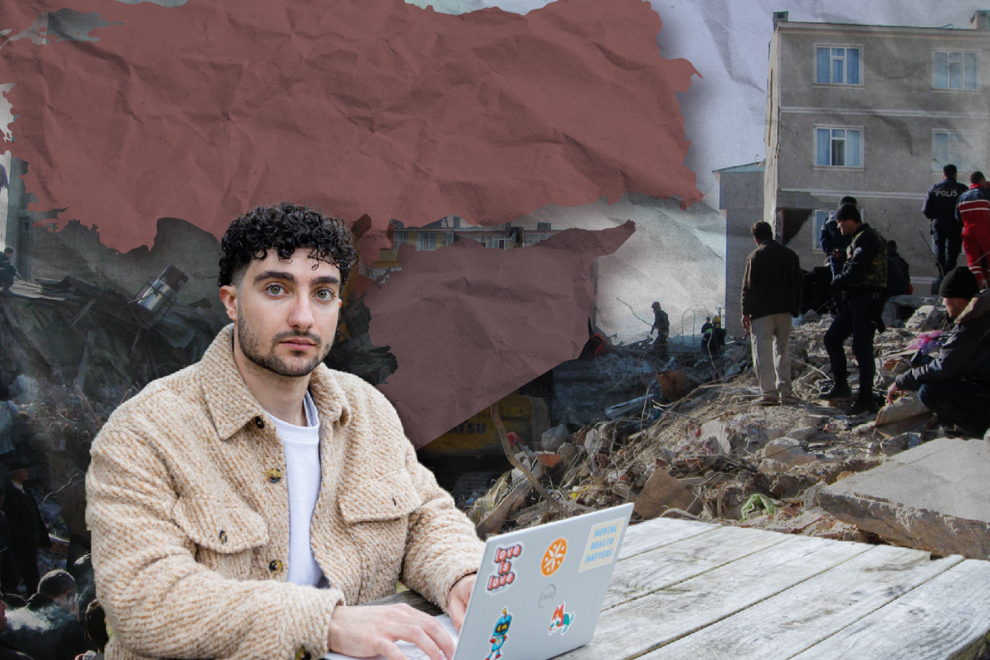 Sara Dahan looks down as her phone lights up with a text. It's from her aunt back in Syria, messaging the family group chat.
"Update me, how's everyone?" Dahan's aunt Noura asks the family, many of whom also live on neighboring streets in Aleppo, Syria.
"Update me — on what?" replied Dahan, unaware that her family had just experienced one of the deadliest natural disasters in history.
The news hadn't reached the media yet — a 7.8 magnitude earthquake had hit Turkey and Syria overnight, leaving many under the rubble, displaced or dead.
"It is indescribable," replied Dahan's aunt Noura.
The earthquakes, which began on Feb. 6, have claimed the lives of over 50,000 in Turkey and Syria. Over 1.9 million survivors have taken refuge in temporary shelters, tents and container homes in Turkey, while 55,000 to 200,000 have become homeless in Syria. These add to the nearly 2 million who were already living in refugee camps following the 12-year civil war.
Dahan, a second-year consumer behavior student from Aleppo, Syria, sat at her desk trying to go about her studies, but all she could think about was her family back home. She is one of the 175,000 Turkish and Syrian people living in Canada feeling the shockwaves of an earthquake 8,000 kilometres away.
For many Syrian students, this is not the first time they have experienced this type of trauma.
Maya Almasalmeh, a second-year psychology student from Daraa, Syria, says news of the earthquake triggered flashbacks of the first bombing of her city in 2011. She was one of the 52 per cent of citizens that were displaced from Daraa 10 years ago.
Seeing the pictures emerge on social media of the quake's impact on citizens in Syria took a mental and physical toll on Almasalmeh's health. She describes many sleepless nights and days when she couldn't bring herself to attend classes or go to work. 
While dealing with the trauma of the quake's aftermath, Almasalmeh says her professors were understanding of her absence, allowing her to take the week off for her mental well-being. 
She believes her professors were expecting many Turkish and Syrian students to request accommodations, after seeing the horror and damage of the quake on social media. Almasalmeh said her own traumatic memories of the war left her feeling numb towards the tragedy of the quake, longing for a better future for her people. 
"I wasn't physically and mentally able to cry," says Almasalmeh. 
After the first earthquake shock, Dahan's family took refuge in their cars until the morning, waiting for the earthquake aftershocks to cease. They describe the terror of the quake as never-ending, saying it was even worse than the bombing they had witnessed during the Syrian civil war.
Noura described to Dahan that her young cousins, aged nine and 10, continued to shake and throw up for hours after the initial shock. They are among the millions of children in Syria who have never known a normal childhood — living through 12 years of the civil war and now the deadly earthquakes.
"Their entire childhood has been traumatizing," says Dahan.
Although the news surfaced in the media hours after thousands had already fallen victim, Dahan and her immediate family in Canada kept in contact with those in Aleppo through their group chat, frequently checking up on them.
Her semester has been marked by constant efforts to keep in contact with her family abroad.
Alp Polat, a fifth-year physiology student from Elâzığ, Turkey, was another student who couldn't bring himself to think about his school work, considering the earthquake's impact on his family.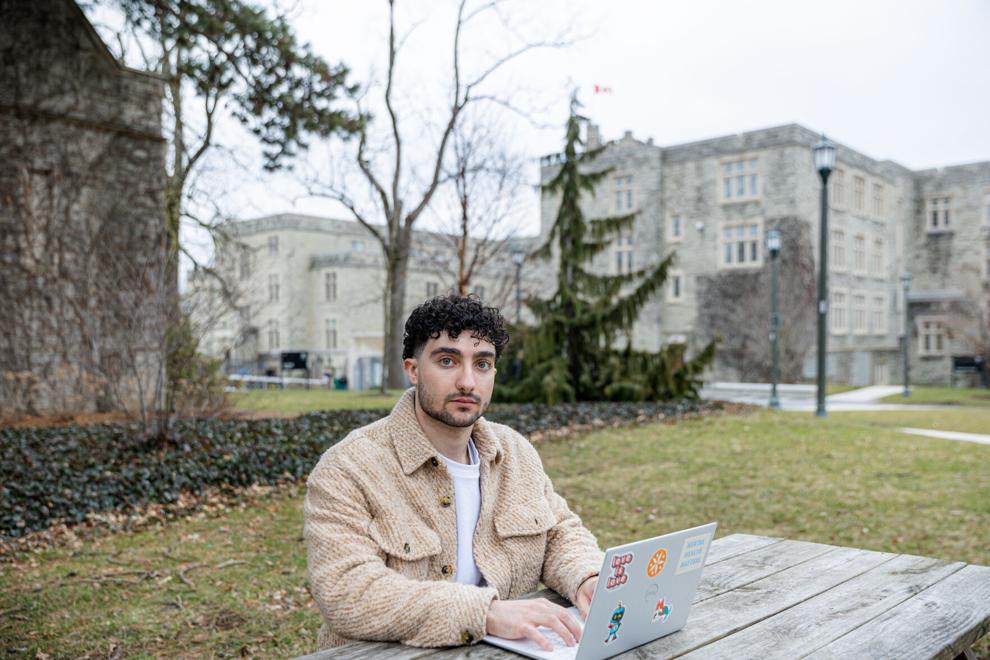 Polat, whose cousin was displaced from his house in Hatay, Turkey because of fractures to his building, says he finds himself constantly worried about his cousin and the other victims in Turkey. It has made it difficult for him to devote his attention to his assignments and school work.
Polat can't help but think about how much needs to be done to rebuild his hometown in Turkey.
Polat is not the only student who feels helpless so far from home. Sofia Mercan, a first-year medical sciences student from Ankara, Turkey, says she is doing everything she can by donating, but there's only so much she can do when she's over 8,000 kilometres away.
"I feel so disconnected here," says Mercan.
She explains how difficult it is to watch videos of people in Turkey struggling under the rubble, wishing she could do more for them.
"There's guilt of — you can't really be there for them," says Dahan. "You can't really do much when you're outside [of the country]."
Mercan says she didn't know how bad the damage was because the power lines in Turkey were affected by the quake, making it impossible for anyone to reach out. People outside Turkey couldn't contact their families to check up on them, causing more distress for family members on both sides of the world.
Polat believes Turkey's weak infrastructure is to blame for the quake's large-scale destruction of residential buildings. He says many buildings are built on floodplains and fault zones, leaving them extremely vulnerable to earthquakes. Mercan adds that houses in Turkey are built out of material that can be punched through, making them quick to collapse.
"It was pretty devastating for the community," says Polat.
His cousin and other displaced residents have taken to relatives' homes, afraid to move back to their own houses that they feel are compromised.
The quake also set back Syria's efforts to rebuild the country following the civil war. Coupled with the sanctions placed on Syria, Dahan says many were left abandoned as limited humanitarian aid could reach them. 
The urgency of receiving aid was a matter of life or death for those trapped under the rubble of their collapsed homes. 
"The entire country really needs help," says Dahan.
Although the Syrian civil war is at a current ceasefire, an economic crisis and deepening poverty remains. According to Almasalmeh, many Syrians suffer from electricity, water and internet shortages. Syrians had already been battling an ongoing cholera outbreak for months, and now with the earthquake, many are turning to temporary shelters with minimal sanitary standards.
Coming up on two months since the quake's first shock, the media coverage is significantly declining, but Polat believes that, as the world looks the other way, the crisis is only getting worse. Temporary shelters in Syria and Turkey are overcrowded with displaced citizens, making access to toilets, running water and showers scarce. 
Going forward, Polat says those displaced will have trouble finding housing and jobs, and overall, trouble returning back to their normal lives. 
"This probably will have an impact for, I'd say, the next 10 years on these people," says Polat.
Citizens in Turkey and Syria continue to live uncertain of what tomorrow will bring, while those abroad are doing their best to donate and raise as much awareness as possible. Those in Canada, and at Western University, are doing everything they can to support their people in any way they can.
"I know we are far away but we still see them," says Almasalmeh.


Read Nore:'It is Indescribable': Pain of the Turkish-Syrian earthquake still felt by Western students