Video tributes are currently underway inside the state funeral.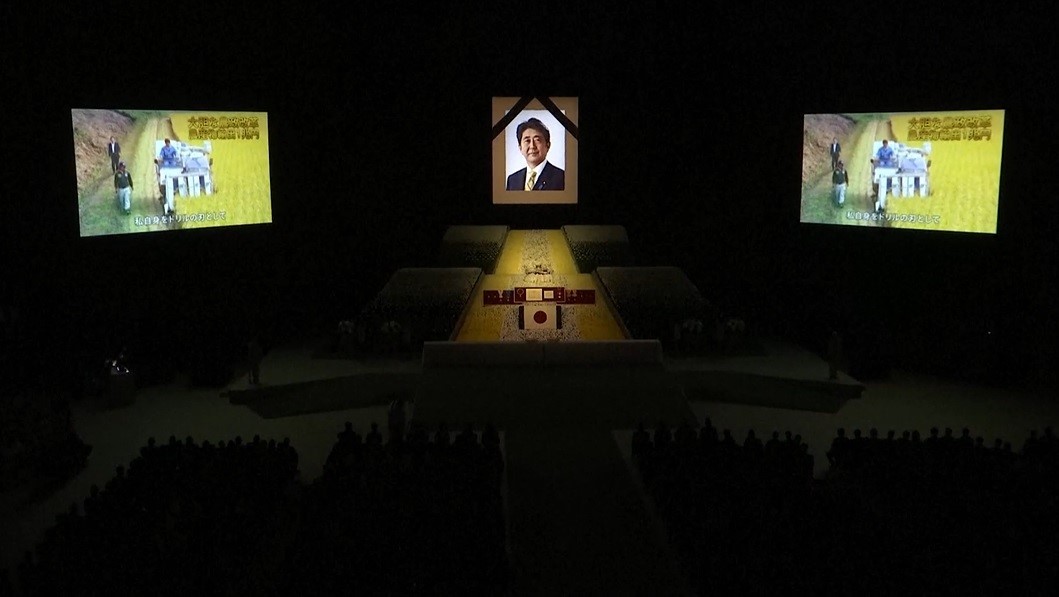 Approximately 6,400 people are attending this afternoon's service, including dignitaries from 190 countries.
But Australia's representation is among the most extensive. Prime Minister Anthony Albanese has flown in, bringing with him three of his predecessors: John Howard, Tony Abbott and Malcolm Turnbull.
Mr Turnbull has described Abe as "sincere, authentic and warm," as well as "calm, considered and wise," while his former liberal party colleague Mr Abbott labelled him a "great historic leader".
"There's no doubt about it, in my time as prime minister, the two outstanding global leaders were [Indian Prime Minister] Narendra Modi and Shinzo Abe," Mr Abbott told the ABC.
Mr Abbott credited Abe for creating the Quad — a partnership between Australia, India, Japan and the United States — which he said was the "most important strategic development" in the world since NATO.
You can read more from the ABC's James Oaten, Rebecca Armitage and Lucia Stein.


Read More:Live: Shinzo Abe farewelled at star-studded funeral in Tokyo after July assassination