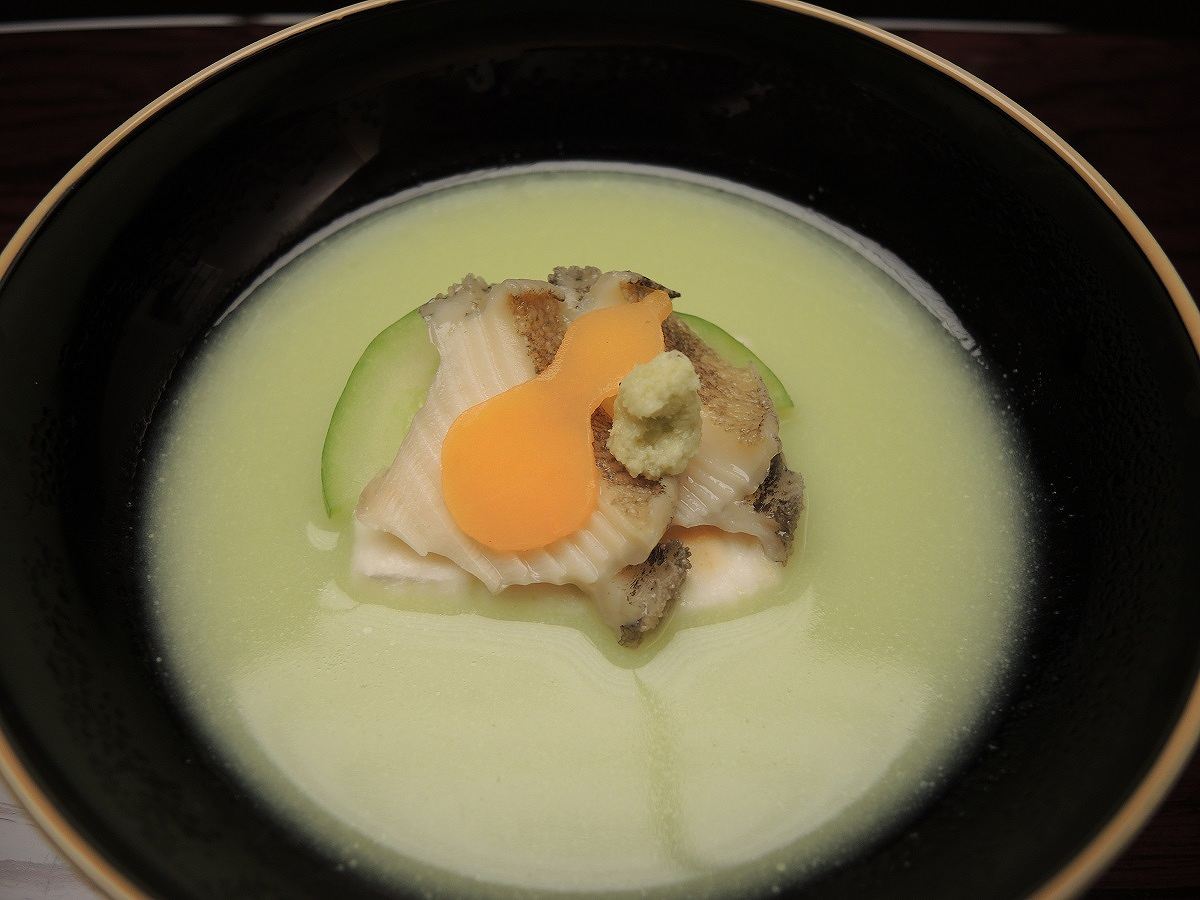 16:00 JST, August 27, 2023
Yamazato, a Japanese restaurant in The Okura Tokyo hotel in Minato Ward, Tokyo, has a new head chef for the first time in 20 years. Akihiro Omori, who has taken over the restaurant of the luxury hotel often frequented by foreign dignitaries and businesspeople, intends to convey the appeal of Japanese cuisine while adding new approaches to tradition.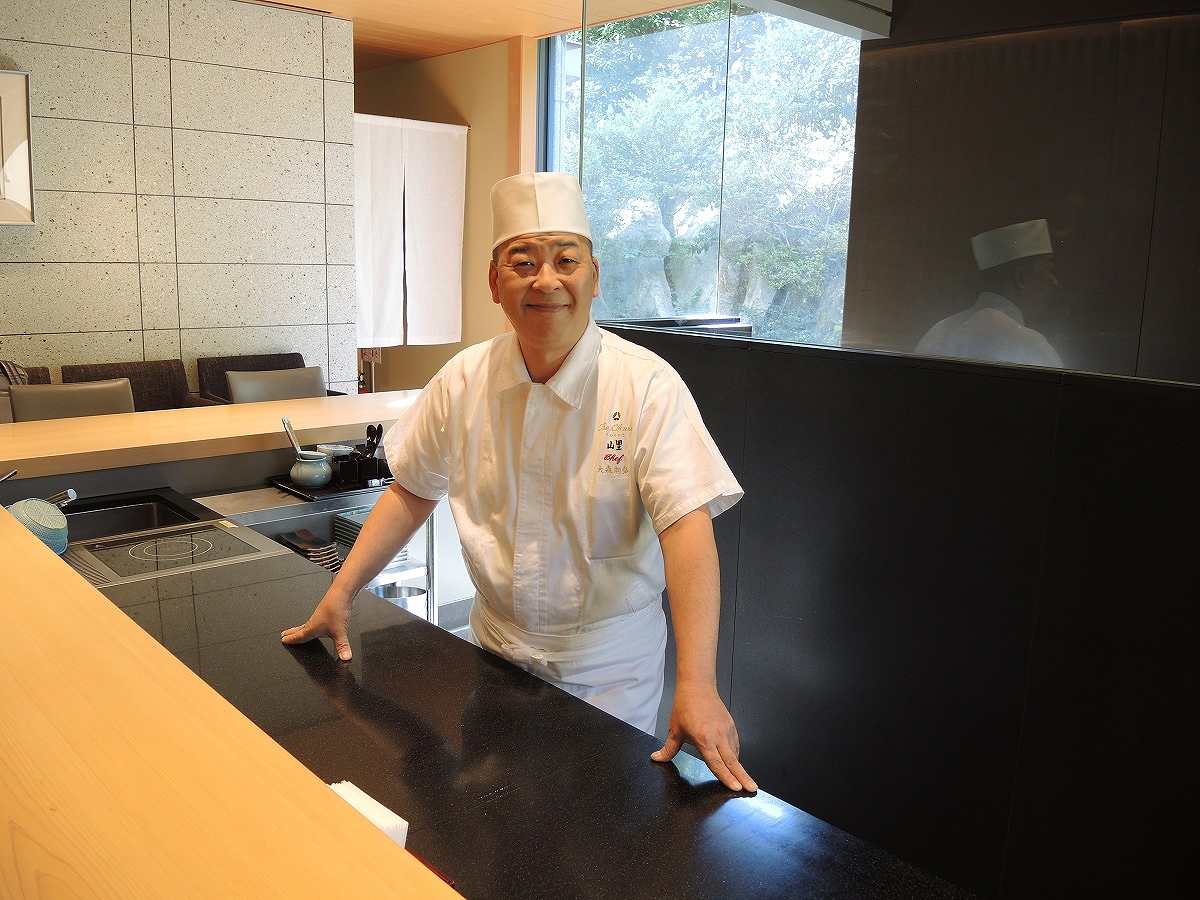 In assuming the position of head chef, Omori said, "I will emphasize the obvious, which is to eat delicious food in its best season." Unlike glamorous French cuisine or powerful Chinese cuisine, Omori believes that the appeal of Japanese food is that it is healthy and allows diners to enjoy the flavors and aromas of seasonal ingredients to the fullest.
The second dish of the course menu at Yamazato embodies just such charm of Japanese cuisine: "surinagashi," a type of Japanese soup that combines seasonal vegetables with the restaurant's own dashi broth.
In July, the restaurant offered surinagashi with edamame. Sesame tofu and steamed abalone are served in a bright yellow-green soup of ground edamame mixed with dashi broth made from young bluefin tuna and other fish. The soft and relaxing taste of the broth and the refreshing flavor of the edamame make this a summery dish.
The restaurant's surinagashi features grilled eggplant in August, with mushrooms on the calendar for September.
Other summer dishes on the menu include "hamo no teriyaki" (grilled conger pike with teriyaki sauce) and "isaki no nitsuke" (a simmered dish of a fish called chicken grunt in English). The simmered fish, in particular, is a showcase of the Japanese chef's skills. "I hope customers will give it a try," Omori says.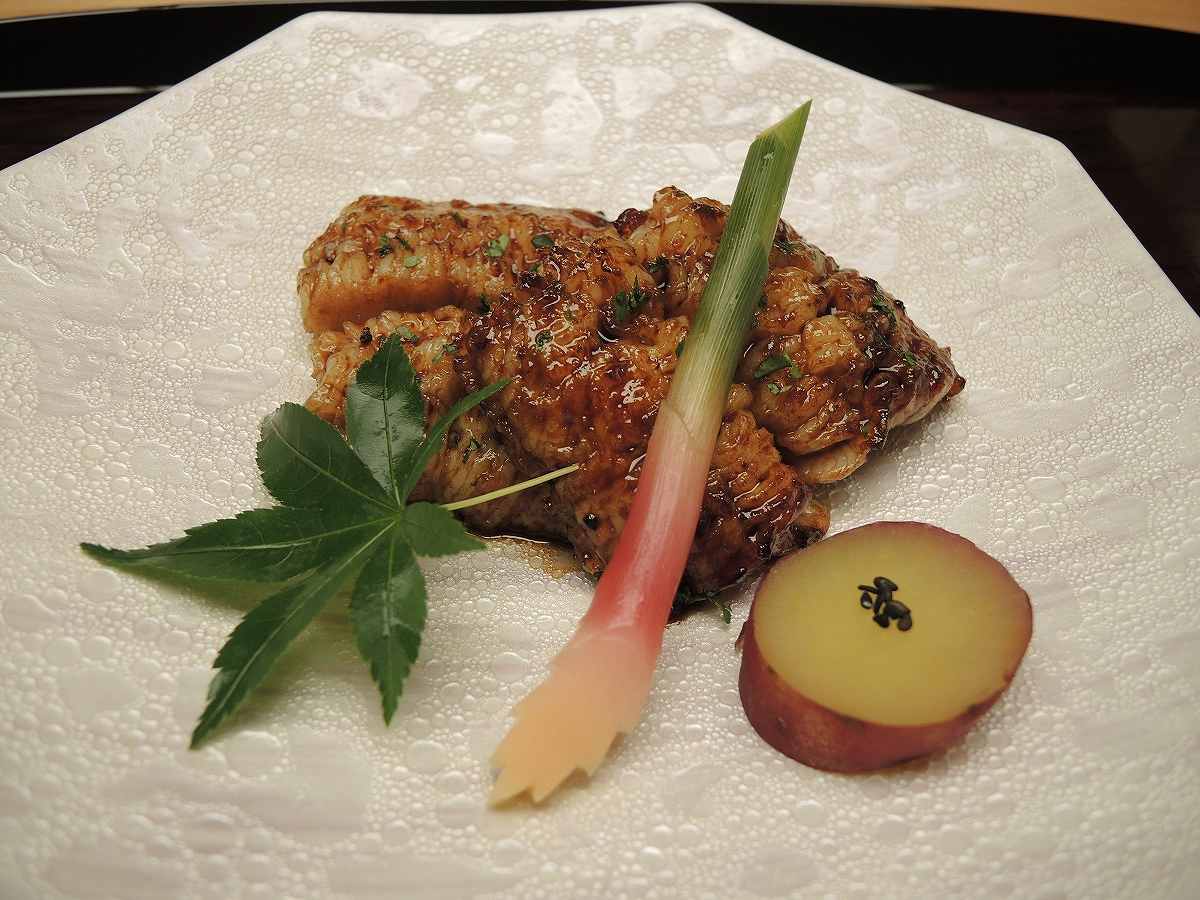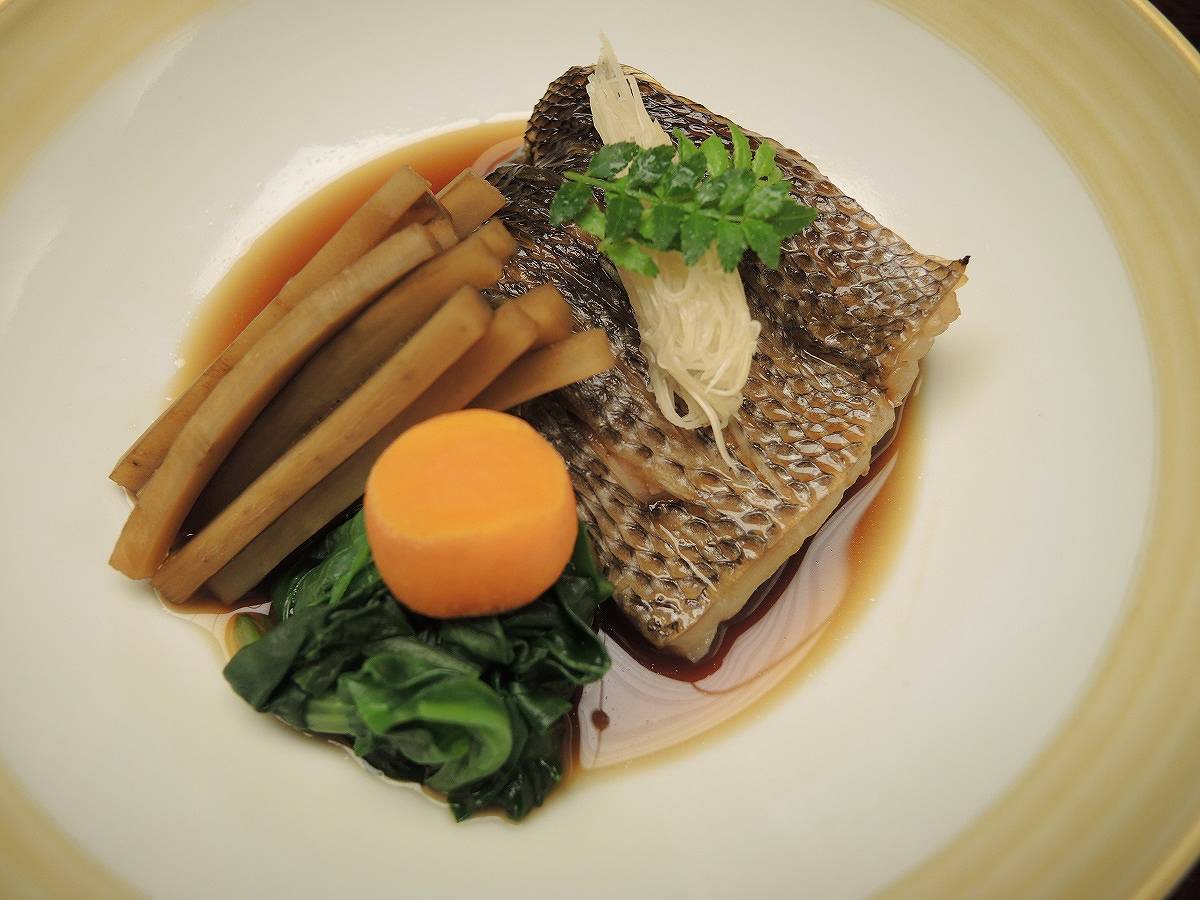 In the kitchen of Yamazato, about 40 chefs work hard to provide not only meals for the restaurant, but also room service, boxed lunches for hotel guests, and even catering services outside the hotel. Guests use the restaurant for a variety of purposes, including overnight meals, business dinners, and celebrations. The kitchen team responds to every request from customers, as well as their likes, dislikes and allergies.
Sometimes Omori and his team keep track of what their regulars have eaten in the past to avoid serving them the same thing twice, and other times they change the seasonings at guests' request.
"We are incredibly attentive to our customers' requests," Omori said.
Omori, who has worked in the Okura kitchen for more than 30 years since graduating from culinary school in 1989, said he keeps track of the shifting seasons and the ingredients that are at their best at any given time in a form like an Excel spreadsheet. Based on this list of ingredients, he devises a course for each season and an a la carte menu of about 100 items.
However, due to the effects of global warming, Omori has been forced to modify the list more and more often, such as when ingredients are not available due to heavy rain damage or when leafy greens become toughen due to the heat. In search of the best, Omori sources ingredients from all over Japan.
"Circumstances are always changing," Omori said. We will do our best to serve delicious food to our customers, while preserving the traditions of Japanese cuisine and incorporating new sensibilities."


Read More:New Head Chef at Okura Tokyo Hotel Stresses Seasonality