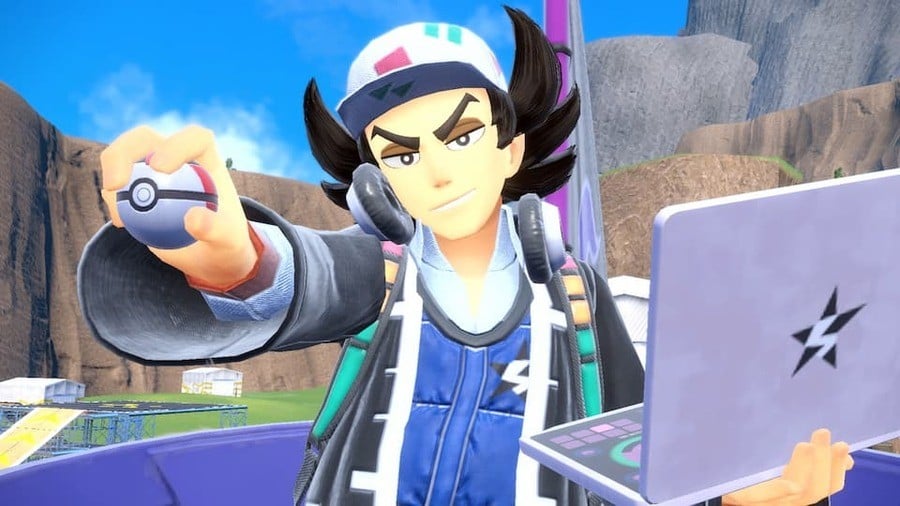 As you might have already seen, the Pokémon World Championships is taking place this weekend in Yokohama, Japan. While it's the same format to previous years, it seems there's actually been a bit of drama in the new Pokémon Scarlet and Violet competition.
In a story on Kotaku, it's mentioned how a bunch of "stricter checks" have caught a number of professional players off guard – ultimately ending their chance to become 2023's video game Pokémon master. Anyone using hacked versions of Pokémon to create their own perfect party and skip training has been busted by the tournament organisers.
A number of disqualified players using programs like PKHeX (used to edit save data and created hacked teams) have now taken to social media to warn others within the competitive Pokémon scene:
Brady Smith -vgccorner: "DQ'd at 2-0. Should have gotten my mons myself! Half my team was modified/genned I didn't have Legends of Arceus to get the Lando, And I didn't have my copy of Sword/Shield to get Urshifu, I tried trading for the mons with a reputable trader, but the mons didn't pass… They are finally not messing around, get your mons legit, y'all!"
Responses have reportedly been mixed, with some trainers in the competitive field welcoming these checks, while others argue these methods are a necessary way to keep up with evolving metas and continue playing the game at the highest level, rather than sinking hours into levelling up.
While a lot of players have been caught out, Federico Camporesi, who was also the runner-up at the 2020 World Championship, was still able to make it through to the second day after a Hacked Hisui region ground-type Ursaluna was removed from his party:
"Was 4-0 at worlds, but they removed my Ursaluna since It was modified and gave me a game loss for the swiss round I just won (2-0), so I had to play a g3 without the best Pokémon in that MU and this led to a loss…I made Day 2 at Worlds 3-1 > 5-1 with 5 Mons I'm so happy,"
So, there you go – the world championships are cracking down on this method of training! On a somewhat related note, there's also expected to be some official Scarlet and Violet news shared at the World Championships closing ceremony later this weekend. You can learn more in our previous post:




Read More:Pokémon World Championships Disqualifies Scarlet And Violet Pros Using Hacked Monsters