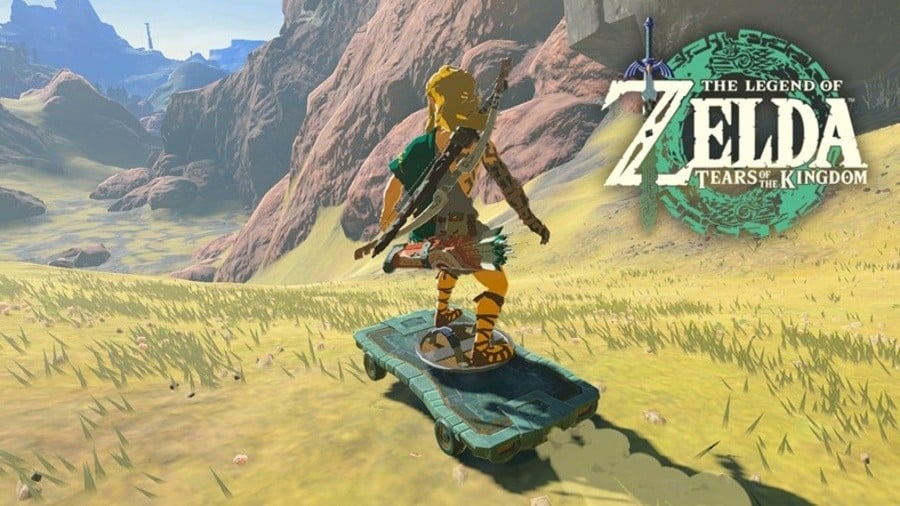 Following another update for The Legend of Zelda: Tears of the Kingdom earlier this week, Nintendo has now posted a new story on the Switch news channel about shield surfing.
Yes, in this latest post, players will be able to redeem a Soldier's Shield and Cart to go shield surfing in the land of Hyrule. Just follow these steps to redeem these items:
How to redeem items from the Switch News Channel
1. On your Switch Home Menu select the 'News' icon
2. Scroll to the Zelda: Tears of the Kingdom news story "Shield Surfing: the Speedier Way to Get Around"
3. Click 'Play Now' within the news article
4. Boot up Zelda, load your game file
5. "Receive a Soldier's Shield and a Cart"
Here is Nintendo's rundown about shield surfing:
Greetings, all! When you think of using a shield, what's the first thing that comes to mind?
You're probably thinking "blocking attacks", but your trusty shield doesn't have to be a one-trick pony! With a shield out, press the X Button to jump and then the A Button to mid-jump to shield surf down a slope.
But that's not all – fusing a shield with a cart will get you all the fun of shield surfing, plus a speed boost from being on wheels! Rumour has it that you can even fuse a frozen ingredient for a smoother ride…
As previously mentioned, Nintendo rolled out its latest update for Tears of the Kingdom earlier this week, bumping the title up to version 1.2.1. You can see all of the patch details in the following post:




Read More:PSA: Zelda: Tears Of The Kingdom News Channel Giving Out Free In-Game Items