The three-star NH Alonso Martinez Hotel in the Spanish capital, Madrid, was warmly reviewed by guests who loved its upmarket location for budget-friendly dollars. But many were lukewarm on its bland interiors.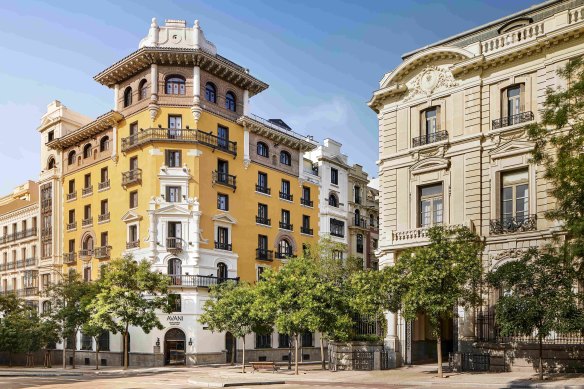 When the Thailand-based, fast-growing Minor Hotels took over Spain's NH Hotels, it earmarked the Alonso Martinez to become a member of Avani Hotels & Resorts, its "upscale lifestyle brand of Minor", and the first for Avani in Spain. And then it added some interior pizazz.
It still offers value for money – opening special rates were less than $150 a night. But now the newly branded Avani Alonso Martinez offers beautiful interiors to go with the property's existing assets, including an ornate corner facade, built in 1919, the front door sitting under a charming hodgepodge of architectural styles and wrought-iron balconies.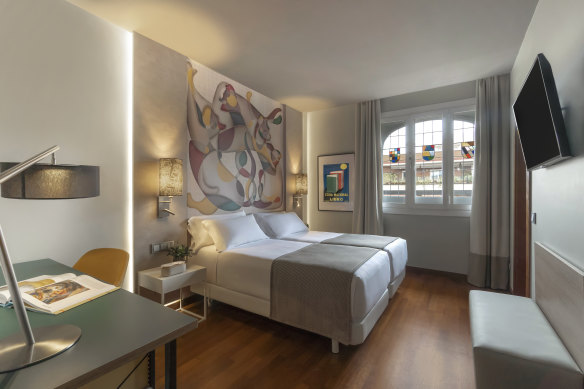 The neighbourhood Alonso Martinez in which it is situated, is named after a nearby large square. With posh barrio Salamanca to one side, and the eclectic Chueca nearby, it offers a great mix of nightlife, boutique shopping and local residences.
The previous hotel had no gym and restaurant space. Positioning the new Avani for travellers whose preferences fit into what was touted as "millennially-minded" travel before the older members of Gen Z became of an age to travel independently (perhaps now Zillennial?), an AvaniFit gym has been added.
The breakfast area has been expanded, though offering only a cold breakfast buffet. But coffee, pastries, salads and sandwiches are available through The Pantry during the day.
Avani figures the many bars, cafes and restaurants in the local area more than provide for expansive appetites.
Avani Alonso Martínez's new interior draws inspiration from the Spanish capital, where the nickname for the Madrilenos is "gato/gata" or cat, stemming from an 11th-century defence of the city.


Read More:Ugly duckling bargain hotel adds some interior pizazz