New consumer research reveals that there's been a dramatic shift in the way that people are planning, booking and spending on their trips since the pandemic effectively ended. Travel pricing comparison app Hopper today released its 2023 Travel Trends Report, which took a holistic approach to investigating the key consumer trends that are currently reshaping the travel industry.
The report is based upon Hopper's own user search data, as well as data coming from several Global Distribution System partners and online searches from all across the internet. Its statistics were also informed by the responses of over 1,500 Hopper users surveyed in-app.
Some key highlights from the 2023 Travel Trends Report include:
Although travelers intend to spend more, price anxiety is prevalant.
— 60 percent of survey participants said that they intend to shell out more money for travel in 2023 than last year.
— Increased price-checking behavior by prospective travelers indicated heightened anxiety over pricing. Travel consumers are now checking their trip prices on the Hopper app an average of 16 times prior to actual booking. That's an increase of 33 percent over pre-pandemic 2019 norms.
Gen Z and Millennials plan to travel more and spend more in the process:
— Even as inflation continues and experts worry a recession is approaching, over half (53 percent) of survey participants said they intend on taking more trips this year than in years past.
— Travelers are spending more for additional flexibility, protection and miscellaneous extras to their vacations. On average, those who book flights on Hopper are spending $30 extra for add-ons like Change and Cancel for Any Reason plans, Flight Disruption Guarantees and Price Freezes to provide themselves more peace of mind.
Demand for overseas travel seems to have bounced back:
— Europe continues to be the most in-demand international region among American travelers, followed by Asia, which has increased its market share by 10 percentage points from 2021 lows.
— Currently, searches for international trips by U.S. users come in at 53 percent, compared to the 56 percent seen prior to the pandemic, demonstrating that demand for overseas travel recovered well during 2022.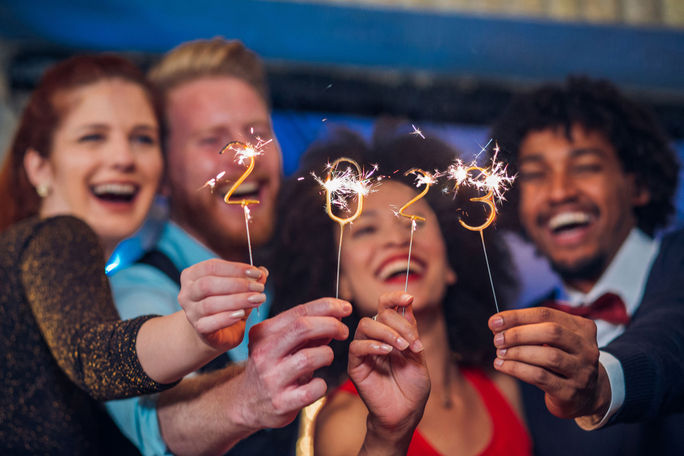 Flight and hotel bookings are being made more last-minute than ever:
— Advance booking periods for domestic trips have shortened by almost 10 percent, with reservations being made about three weeks ahead of travelers' departure. In pre-pandemic 2019, the advance booking window was typically between three to four weeks ahead.
— For travel to Europe—which is currently the most popular international destination area among American travelers—advance booking periods have shortened by 20 percent compared with 2019, which is two whole weeks closer to travelers' departure dates.
— On average, 55 percent of hotel stays booked through the Hopper app last year were made for same-day check-in. During the first three months of 2023, even more bookings were being made last-minute than in 2022, with 63 percent of reservations being made on the actual check-in date.
Travelers are generally flexible about their dates and destinations:
— The majority (60 percent) of respondents indicated that they're flexible when it comes to where or when they're willing to travel (or both) as they embark on their trip planning process.
— Increased flexibility is made possible for many people thanks to the widespread adoption of remote work arrangements. 52 percent of Hopper's respondents with flexible work schedules indicated that they plan on traveling more frequently, traveling longer and taking trips mid-week.
— About one-third of those surveyed have traveled or expect to travel for work purposes in 2023, and 77 percent of them plan to tack personal vacation time onto those trips.
---
For the latest travel news, updates and deals, be sure to subscribe to the daily TravelPulse newsletter here.
Topics From This Article to Explore



Read More:What Are This Year's Post-Pandemic Travel Planning Trends?